News
American Riviera
Basketball Crazies and a Visit from the Lobster-Eskimo
I was on the verge of seeing my twin brother for the first time in many months as I sat waiting in SBA's baggage claim. Finally, the flight from San Francisco landed, and after a parade of assorted NorCal miscreants made their way past me, I laid eyes on him. He looked as disheveled and out of it as I was after the prior night's crawl down State Street.
He was shivering as he walked up to me. "I'm freezing my ass off," he said as soon as he spotted me. "I think the San Francisco Airport is really the last outpost of the Arctic."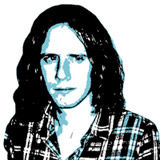 I felt some empathy so I gave him my sheepherder's jacket. It was far too hot for my blood on this balmy afternoon on the American Riviera, but to him, who had just spent the last few months digging wells in the remote and hot Atlas Mountains of Morocco, it was a lifeline. The poor sap had also just spent the night sleeping on the floor of the United terminal at SFO; he clearly pissed off some travel deity during his foreign excursion. I guess he should have sacrificed a goat before leaving Marrakesh.
He put on the coat, and it made him look as if he just wandered in from a remote Alaskan fishing village as we wandered outside. I fired up the Blue Shark, and we started toward Isla Vista. I figured the cure to his weariness and dishevelry was consuming a lot of tacos and a lot of booze. It wasn't too long before we were sitting at Rosarito, doing exactly that.
He looked like a greedy rock lobster as he sat wolfing down one taco after another while entertaining me with lurid tales of rural Morocco and about the time he was lost and got directions from a stoned warlord in Mauritania; I think he had something like 10 carne asada tacos in all. The waitress looked at him in a state of restrained horror as she kept bringing more booze and food to our table.
"Hey, I want to go watch some basketball tonight," he said. "Some lady told me on the plane that Hawai'i was playing UCSB. I haven't seen basketball in forever. Let's go."
I didn't really want to go. The Gauchos are good, but I've never had an inclination to go to a game. I usually spend my free time expanding my consciousness, drinking, surfing, or some combination of the aforementioned.
But I couldn't say no as I looked at the strange Lobster-Eskimo sitting across the table from me.
"Sure," I said. "Let's go."
So we went to my fortified compound for a little while and regained our bearings, then we wandered off to the game. I hadn't been to the Thunderdome since a game against North Carolina years back where I saw John McEnroe get arrested for being drunk and disorderly, and my brother hadn't ever even seen the building.
He wasn't impressed.
"This is the 'Thunderdome'?" he asked incredulously while looking at the mid-century edifice of concrete which strongly resembles a Soviet sports complex.
"Not what I was expecting."
He studied it further. "We should make a giant papier-mâché gorilla waving a bottle of wine that shouts 'More wine! More wine!' over and over and put it on the roof."
I now remembered how much I loved spending time with him.
That did seem like a great idea, and I put it on my mental "to-do" list for some time this spring; however, tonight it probably wasn't going to work.
So we went inside without paying. The game had already started, and we walked past the pizza-faced usher who looked like he was still playing bench for Santa Barbara High; he said nothing as we egregiously broke the rules.
The game was going well for the home school; UCSB was winning by a large margin. Then it turned hopelessly depraved and weird.
The game got a little chippy, and some Hawai'i player got called for a technical. Then, out of nowhere, some long-haired, wild-eyed student lunatic ran out of the Student section and started yelling wildly and accosted Gib Arnold, the Hawai'i coach who looked like a Waikiki tourist: a harmless old man in an aloha shirt.
The fan looked like he had taken three or four spansules of bad acid prior to coming to the game, or at the very least like someone had cut his Maui Waui with PCP. He legitimately wanted to fight someone.
One of the Hawai'i players shoved him away, and he trotted toward another one who did the same. The fan was now gyrating wildly like a tweaker doing a dance in front of a taco truck, and this continued until he was escorted away by some uniformed goons.
My brother looked at me with incredulousness.
"And you said you don't ever go to these things? This is awesome!"
The game went on without incident, and UCSB crushed the Rainbow Warriors. We spilled out into the night and wandered to Rusty's for a cheap nightcap of greasy, luscious pizza.
We wandered down the street where we encountered an inebriated coed who stared at our pizza box longingly.
"How about a slice guys?" she slurred.
"Show us your tits," I said, "and I'll give you two."
Without any hesitation she lifted her Roxy tank top, and her beautiful boobs shone brighter than the moon and starry tapestry above.
She held up her end of the bargain, and me mine; I gave her three slices. She scurried into the night like a ravenous rat.
My brother looked at me stunned. "Holy hell, maybe I need to move down here."
I laughed. It was just another night of debauchery on the American Riviera.
M.D. Harkins is a noted authority on small hand tools and Nuristani mating rituals. He has lived in such far-flung locales as Beirut, Lebanon, and Billings, Montana. He maintains the Enlightened Despot blog and has written one novel, Feast. He currently resides in a fortified compound near Isla Vista.