Arts & Entertainment
Spring Arts Preview: Pop, Rock & Jazz
Beck Returns to S.B. with Morning Phase
Few artists have captured the heart of a generation the way that Beck has. In the 1990s, his seemingly haphazard mix of lo-fi rock and hip-hop tropes made believers out of droves of music fans. And in the years since, the Los Angeles–bred songwriter has earned accolades from even the most unlikely of critics. In '96, his Odelay soundtracked an era of post-metal, nu-grunge youth; on Midnite Vultures, he channeled a version of R&B pseudo-disco that struck a chord in spite of its over-the-top tendencies; and come 2002's Sea Change, he successfully carved a space in the tearful singer/songwriter canon with a curveball collection of heartfelt and striking unadorned arrangements. In the years since, Beck has made a whacked-out ode to the City of Angels (2005's Guero) and embraced the digital realm with open arms (2006's The Information). On his latest, this year's Morning Phase, the man less known as Beck Hansen harks back to a stark, more simplified version of himself. The album sticks mostly to acoustic-guitar and piano arrangements and finds the singer opening up about and coming to terms with life as a father and husband. Sure, it may not be as adventurous as we've seen him in the past, but this Beck is just one in a countless number of variations. More importantly, though, Morning Phase makes it known that, even in singer/songwriter mode, Beck is taking chances and making choices that most artists would never dare to try. At the Arlington Theatre, Wednesday, April 9. Call 963-9503 or visit thearlingtontheatre.com.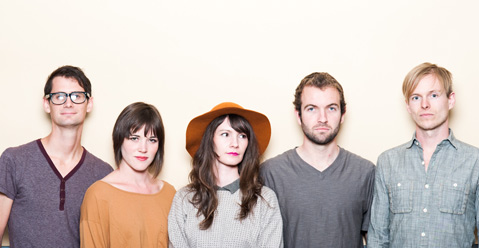 More Pop, Rock & Jazz
Ghost Tiger. At SOhO Restaurant & Music Club, Thursday, April 3.
Baths. At Velvet Jones, Saturday, April 5.
Jagwar Ma. At SOhO Restaurant & Music Club, Wednesday, April 16.
Buellton. At SOhO Restaurant & Music Club, Thursday, April 17.
Bryan Ferry. At the Santa Barbara Bowl, Saturday, April 19.
The Underachievers. At Velvet Jones, Wednesday, April 23.
The National. At the Santa Barbara Bowl, Friday, April 25.
Bela Fleck & Abigail Washburn. At UCSB's Campbell Hall, Wednesday, May 7.
Bill Frisell. At the Lobero Theatre, Friday, May 16.
Tyvek. At Biko Co-op Garage, Saturday, May 24.
James Taylor. At the Santa Barbara Bowl, Wednesday, June 4.
The Milk Carton Kids. At the Lobero Theatre, Thursday, June 19.