Dance
Dance Companies Bring Back the Light
Fusion Dance Company and American Dance and Music Perform
When tragedy takes the spotlight, everything else is temporarily plunged into darkness. This weekend, two Santa Barbara dance companies will be doing their part to bring back the light.
Starting Friday night, Fusion Dance Company comes to Center Stage Theater with Legacy, its 10th annual evening of works by regional choreographers. Fusion's artistic director, Kara Stewart, explained that the show is based around personal stories, including her own.
"I was adopted as a baby and didn't meet my birth mother until I was 29," Stewart said. "I'm telling that story from her perspective." The resulting work poses questions about the nature of legacy, Stewart explained, asking, "Is it only the strong and mighty who have lasting significance in this world, or can something small make a difference?" She concluded, "Ultimately, everyone has a legacy. Some will be good, and some bad. What will your legacy be?"
Other choreographers for Legacy include Chris Makens, Bethany Sutherland, Audrey Uhland, and David Wilson. The show runs Friday, June 6, at 7:30 p.m., and Saturday, June 7, at 3 and 7:30 p.m. For tickets, call (805) 963-0408 or visit centerstagetheater.org.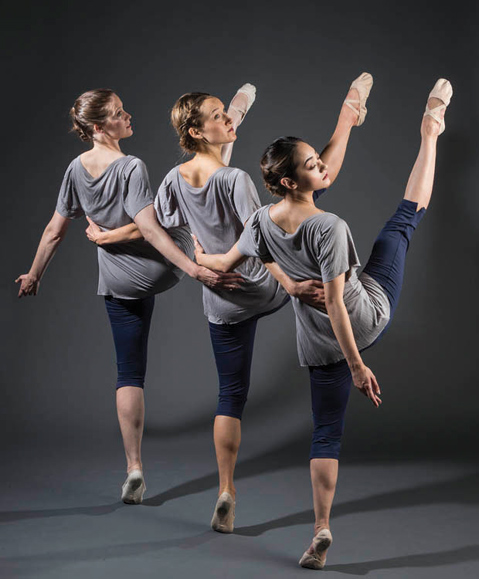 Then on Sunday, June 8, at 2 p.m., American Dance & Music (AD&M) presents the fourth annual Dance: Up Close and Cultural at the Carrillo Recreation Center Ballroom. This informal event offers audience members a chance to sample the wide range of AD&M's projects, ask questions, and interact with the artists. Artistic Director Carrie Diamond also sees the show as a chance to affirm our shared humanity after the events of the past few weeks.
"Up Close and Cultural is a family-friendly event, and it's wonderful to see younger children in particular respond to dance in the most basic way," she said, adding that "my new work in its essence deals with a betrayal of youth — but we are also presenting a very fun work to lighten things up."
Up Close and Cultural features new work by Diamond, as well as guest artists DramaDogs and Mari Sandoval. AD&M Music Director Eric Valinsky will perform live, and audience members will have a chance to get up and move. Stay after the performance for a reception and a chance to mingle with the performers.
This is a free event for all ages; donations are welcome. To learn more, call (805) 450-7535 or visit adam-bsb.org.