Columns
A Chance for Change
Isla Vista Prods Officials Toward Solutions
After everything that has happened in Isla Vista recently, the status quo is no longer being accepted. Government officials, UC Santa Barbara representatives, students, locals, and anyone else interested in what happens here are meeting and discussing ways to make things better. The proposed changes involve all the things that people are concerned about including gun control, fencing along the cliffs, lighting, and general safety.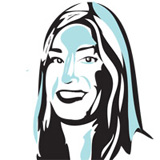 Tools for Gun Control
On a lovely July day, Representative Lois Capps held a press conference along the bluffs to discuss a bill she had introduced in Congress that would give families and law enforcement added tools to stop mentally ill individuals from hurting themselves or others by preventing them from purchasing or possessing guns for a temporary period of time. The Pause for Safety Act (HR 4806/S 2445) would let families go to court to stop someone close to them from purchasing a gun. It would also allow law enforcement to request a warrant to obtain temporary possession of firearms, if an individual were deemed by the courts to be a threat.
The bill was introduced in reaction to the Elliott Rodger shooting rampage. Before the mass shooting, his family and therapist had tried to obtain help. They had made calls to a county helpline and law enforcement, but to no avail. There were no procedures set in place to get them the help they needed quickly. "We need to empower families with options," Capps said.
The bill includes a section to "ensure that law enforcement makes full use of all existing state and local databases when assessing a tip, warning, or request from a concerned family member or other close associate." Many people, including a journalist at the press conference, have asked whether law enforcement had looked at Rodger's YouTube videos when his family requested a Welfare Check in April. There was no answer to that question. With all the information in the public domain on the Internet, law enforcement could, and should, use YouTube, Google, Facebook, and other social media to find out more about a person of interest.
The State and Gun Control
Assemblymember Das Williams, who grew up in Isla Vista, was also at the press conference to support the bill, and he reiterated the need for legislation that would help prevent another tragedy. "Family members saw the danger and tried to do something," Williams said. "It is time to empower families."
Williams introduced a similar bill in the California Assembly called the Gun Violence Restraining Order (AB 1014). It would enable law enforcement and the courts to take action if alerted to a threat by family members, or even roommates. A judge could issue a temporary restraining order preventing an individual from purchasing, owning, or possessing a firearm.
District Attorney Joyce Dudley emphasized the fact that the bill introduced by Capps, and other similar ones, are only one aspect of public safety. "It will be another tool in the tool chest," Dudley said. She added that she has formed a committee, composed of government representatives, to discuss safety issues in Isla Vista. At that, Ken Warfield, an Isla Vista resident, expressed chagrin at the fact that people who live in the area weren't invited to be on the committee. It will be interesting to see what types of solutions the group comes up with.
UCSB's Part in the Solution
In order to enact positive change in I.V., UC Santa Barbara will have to be on board. With its ability to influence the thousands of students who live in the area, the university can help make I.V. a much better, and safer, place.
John Longbrake, UCSB's associate vice chancellor for Public Affairs and Communication, said, "Over the last several months, the chancellor and the university have been actively working to engage several of the most important partners that will be needed to enact long-term change on campus and in Isla Vista." He said the chancellor has been working with Santa Barbara County officials, law enforcement, the District Attorney's Office, students from UCSB and Santa Barbara City College, and residents "to share ideas and work toward solutions."
The university has also supplied funding, Longbrake said. "The university, which has already committed $2 million toward future infrastructure improvements in I.V. as a part of our Long Range Development Plan (LRDP), has recently committed an additional $220,000 to the county for immediate improvements to lighting in I.V. This is a separate initiative from the additional lighting that has been installed across campus over the last several months."
Some of the steps UCSB representatives have taken, or plan to take, include:
• Increasing law enforcement presence on campus and in I.V. leading up to commencement (these efforts will intensify in the fall)
• Increasing Community Service Officer (CSO) patrols in the I.V. area
• Figuring out a solution to fencing issues along the bluffs. Temporary fencing was installed and vandalized. A permanent solution is being discussed.
• Conducting a lighting and safety assessment
The university plans involve multi-pronged approaches and the participation of all interested parties, including faculty members. The chancellor has talked to faculty members about hosting dinners in their homes to create a way for students and university representatives to interact. Chancellor Henry T. Yang wrote in a letter to faculty that stated, "Interacting with students in that setting will not only allow for us to get to know our students better in their living environment, beyond our classrooms, library, and laboratories on campus, but also to show them that we are interested in their lives off campus. It might also offer opportunities for us to begin to understand and address in depth some of the problems we are identifying in Isla Vista during nights and weekends."
With the necessity for change staring everyone in the face and a load of intelligent people discussing the issue, there is hope that things will be better in Isla Vista in the coming days, months, and years. What is of utmost importance is that the community keep its collective eye on the ball and remember "not one more."