Columns
Trailblazing for Safety
First Class to Train Trainers in Spanish for Emergency Situations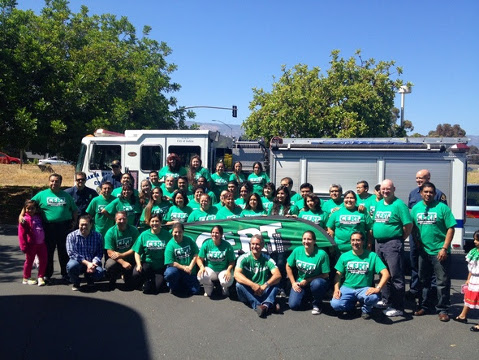 El Niño is more of a fifty-fifty chance now for this winter, but the potential for heavy rain still exists. Would you know what to do in case of a flash flood, like those that have brought some Southern California places to their knees recently? We don't typically have tornadoes in our area, but one or two have touched down in Southern California what with climate change. As aware as we might be of the new reality we live in, we traditionally use denial as our escape vessel to sail the ocean of potential calamities. In the Spanish-speaking community, this is no different, helped by the fact that until recently, emergency preparedness training for trainers was only available in English.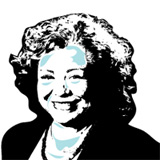 Interestingly, 44.1 percent of all households in our county are Hispanic, almost half the entire population. If an emergency should happen and almost half of the population didn't know what to do, we would all be in trouble. Why? Because people usually panic when they feel confused and scared, and we know that panic causes chaos when obtaining accurate information and needed resources is essential. On the other hand, knowing exactly what to do gives individuals calm and a sense of control.
Recognizing the need for emergency training in Spanish, the county's CERT Committee advocated for the translation of the material and development of the curriculum. And it took a collaboration with UCSB, Orfalea Foundation, and California Volunteers for the county's CERT Committee, chaired by Jim Caesar, to convince the State of California and FEMA that the CERT curriculum needed to be professionally translated. "When we convinced them," said Liliana Encinas, "the translation process started. This task took almost one year, since it is a huge training manual." Encinas is the one who had the job of translating the existing Community Emergency Response Team (CERT) Train-the-Trainer Manual, and she also became the main instructor. The Spanish-language trainer course came to be the first of its kind in the country.
"I was not the only trainer for the first group of 38 participants," explained Encinas. "There were another two instructors: One came from Riverside and the other one from Santa Clarita." Now all those participants are trained to be instructors, and they received a certificate, recorded with the state. "This was an intense, three-day training, eight hours a day, Friday, Saturday, and Sunday. Participants were totally committed and excited," she told me.
Because this is the first CERT Train-the-Trainer program in Spanish in the country, members of this group are likely to be called to other states to train other Spanish-speaking communities, so they too can have the capacity to be prepared for any emergency.
Building that capability within the Spanish-speaking community is not only a must, but it is the smart thing to do. The contention that "everyone should speak English" doesn't hold much water any more for many practical reasons. And the need for trainers in Spanish can no longer be ignored. Being bilingual or multilingual is a decided advantage, but the reality is that not everyone in the U.S. can speak more than one language. Just take a look at the map below, created by the Census Bureau. Each purple dot accounts for 100 people who speak Spanish as their main language at home.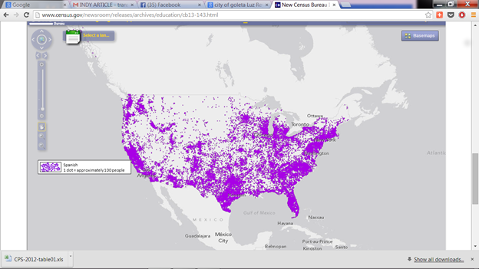 This is hardly anything to fear, though. By accepting the use of more languages, we are opening ourselves to more cultures and more learning from one another. We are not losing a thing; we're enriching ourselves.
For the people involved in California's emergency preparedness, the need for this was clear, and the City of Goleta and the County of Santa Barbara's CERT Committee are a trailblazers in supporting CERT Train-the-Trainer sessions in Spanish. I would not be surprised if we see these visionaries featured in the media frequently and nationally celebrated.
For more information about the CERT training in English or in Spanish, please call Luz Reyes-Martin at the City of Goleta at (805) 961-7558.