Living
Tucking Into Santa Ynez's ForFriends Inn
Two Entrepreneurial Couples from Chicago Rewrite the Bed and Breakfast Story
"Emotional revenue" isn't something you plug into a business plan. But for the two married couples who run Santa Ynez's ForFriends Inn — a camaraderie-cultivating, seven-room bed and breakfast located in the middle of that tiny wine country town — those frequent moments of pleasing their guests mean much more than the bottom line.
"We wanted to create a really wonderful experience for people, and, by extension, we would feed off of that," explained co-owner Dave Pollock, who opened the inn in June 2012 with his longtime friend, Jim Campbell. Along with their wives, Katie Pollock and Debbie Campbell, they've been reaping such happy rewards since day one, said Campbell, who explained, "That's what makes us want to come here every day."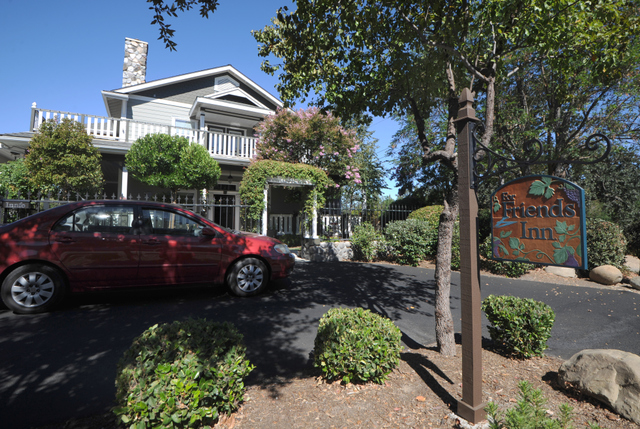 The two successful corporate executives — Campbell in marketing, Pollock in business development and management — first met when Pollock moved his family into a home on the same suburban Chicago street as Campbell, who'd actually grown up on the same block. They clicked immediately and together raised families, built careers, brainstormed business plans, and jammed regularly on guitars for years until Pollock was transferred to Los Angeles. "That left a huge whole in all of our hearts," said Campbell. "It sounds corny, but it's true."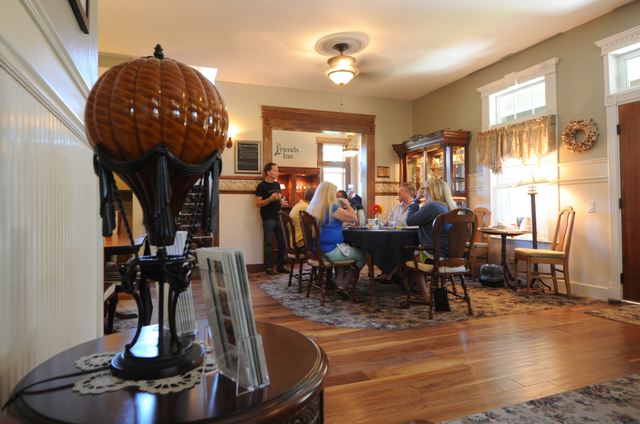 As their kids approached college age, the families plotted how to get the band back together, even hosting an "ideation session" one weekend where they all sat around proposing and dissecting projects like they'd done in boardrooms. "We might have freaked our wives out," laughed Pollock, who said they were very close to settling on a sporting goods company for senior citizens but realized the "people component" was missing.
After a particularly memorable day at Riverbench Winery, they examined the hospitality scene of the Santa Ynez Valley. "Through purely market research," said Campbell, "it became evident that this place was trending, but there weren't enough beds for heads."
By January 2012, they were ready to make a move. Santa Ynez's Edison Street Inn was on the market but far too expensive. Then the price dramatically dropped a week later, just before they moved onto a new idea. The banks loved their business plan — which also aims for more properties in the future — so they closed escrow at the end of May and opened as ForFriends in June. It's been steady since, with about 70 percent occupancy compared to the 15 percent pattern they inherited, and they also host corporate retreats (with use of their tech-ready meeting room) and "turnkey" wedding packages — Pollock is even ordained — ranging from easy elopements to full property takeovers.
But the real magic happens daily, from Debbie's homemade granola, goat cheese quiche, and rosemary popovers for breakfast to the happy-hour jam sessions on the deck, where the husbands prompt guests to join in on their renditions of an impressive array of classics, from "Help Me, Rhonda" to "Psycho Killer." Said Pollock, "So much of what you see here that we try to deliver every single day, especially on the deck, is what we used to do back home."
ForFriends Inn is located at 1121 Edison Street, Santa Ynez. Call 693-0303 or see forfriendsinn.com.