Visual Arts
Dissecting the Art of Music
AIGA Santa Barbara Takes Us from Sound to Sight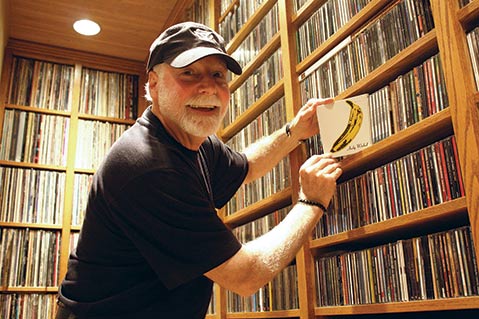 If you're a music collector, you already know — great albums really are about the whole package. Thanks to the ongoing vinyl resurgence, much fuss has been made of album art in the last decade. But the love affair between the music industry and the art world goes back much further — even the Grammys have been commemorating achievements in the field since 1959. This week, the folks at AIGA Santa Barbara are looking to delve a little deeper into the audio-to-visual process with an event they're calling The Art of Music: Translating Sound to Sight.
For the unacquainted, AIGA S.B. is the 805's hometown chapter of the American professional organization for design, which lays claim to more than 26,000 members nationwide. Small but mighty, it acts as a hub for area graphic artists and designers by hosting events and networking opportunities for members and nonmembers alike. For The Art of Music discussion, they're inviting some of the music industry's most knowledgeable players to sit down and talk album covers, gig posters, and illustrations, with the hope of opening up a dialogue about how artists convert songs into something we can see.
"I'm a designer and a web developer, and if I could, I would design album covers until the day I die," laughs AIGA S.B. communications director Keir DuBois, who is helping spearhead the event. On board for the occasion is, as DuBois puts it, "a great cross-generational mix" of talents, including former Capitol Records president Hale Milgrim, former Apple Records art director John Kosh, former CBS Records art director Andy Engel, and current Oniracom CEO Jacob Tell, who will share stories and discuss the process of designing and overseeing music-based artwork.
"I still get starry-eyed thinking about what it was like to work somewhere like Capitol Records," said DuBois, "so we like to draw a balance between inspirational stories for creative professionals and discussing the practicality aspects of the job."
AIGA Santa Barbara presents The Art of Music: Translating Sound to Sight on Thursday, November 6, at the Balboa Building (735 State St.) 6-8 p.m. DJ Darla Bea from "Rock it Properly" on KCSB will be spinning tunes, wine and food are provided with admission. Visit santabarbara.aiga.org for info.