News
When Accusations of Rape Disturb the "Natural Order of Things"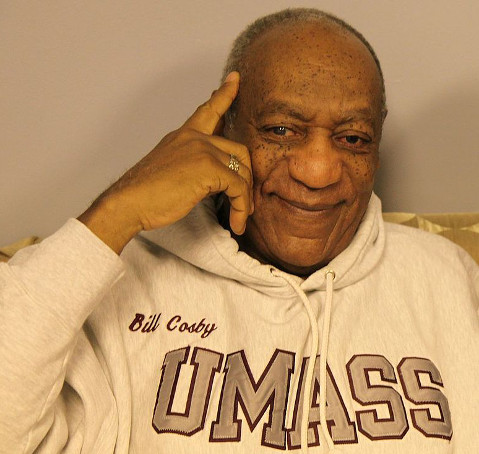 Bill Cosby is either a serial rapist, to put it mildly, or the victim of one of the most vicious and organized conspiracies to destroy a person in recent history. At this point, alleged victims' accusations are coming fast and furious. They appear credible because of the consistency of their statements and because most of the accusers have little or nothing to gain as the statute of limitations precludes any lawsuits.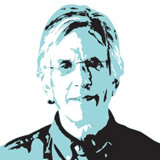 How has Cosby responded to his accusers? The famed comedian has been unwilling to even speak to these accusations, combining his silence with a ferocious counterattack against the accusers by his public relations and legal teams. He did settle a few lawsuits, but the terms of those cases are not open to public scrutiny.
So all we really have at this point is a trial by the media. I'll leave the rehashing — of what at this point amounts to a classic "he said, she said" battle — to the scores of publications, which until recently have been silent, that are now rushing to cover the story.
I'm far more interested, as an ethicist and journalist, why, until recently, the majority of those covering Cosby's career have not written about these accusations. Were they merely protecting his right to privacy? I doubt it. While I think that even public figures have certain right to privacy, which includes one's sexual preferences and habits, it certainly does not cover numerous alleged criminal acts.
In a soul-searching column entitled "Calling Out Bill Cosby's Media Enablers, Including Myself," New York Times media critic David Carr called out the media who had known for years that Cosby was far from the beloved father figure seen on television and in public. Remarkably, in this age of denial, the first person he called out was himself. "I was one of those who looked away," he wrote, referring to the fact that he interviewed Cosby in 2011 and failed to even ask about the accusations and lawsuits.
Carr is ashamed of himself and his colleagues who knew. "With public revulsion rising in response to snowballing accusations that Bill Cosby victimized women in a serial fashion through his trailblazing career, the response from those in the know has been: What took you so long? …
"We all have our excuses, but in ignoring these claims, we let down the women who were brave enough to speak out publicly against a powerful entertainer."
Why did this happen? Carr believes that those in the know did not want to "disturb the Natural Order of Things, which was that Cosby was beloved; that he was as generous and paternal as his public image … "
Carr writes how Cosby managed to sidestep, ignore, or attack his accusers over the years. Writing about his own 2011 interview with Cosby, Carr says: "Mr. Cosby was not interested in being questioned, in being challenged in any way. By this point in his career, he was surrounded by ferocious lawyers and stalwart enablers and he felt it was beneath him to submit to the queries of mere mortals."
Carr notes that, "Mr. Cosby, as all those who did profiles on him have pointed out, was never just an entertainer, but a signal tower of moral rectitude."
There is no question that Cosby used this "tower of moral rectitude" to manipulate his image and challenge anyone who dared question him about the accusations. If he could intimidate a hard-nosed reporter like Carr, he could bully almost any reporter. And if that didn't work, he could always unleash his lawyers and public relations attack dogs to discourage and subdue those who were even thinking about writing stories about Cosby being a sexual predator.
For example, Carr points out that the latest biography of Cosby (almost 500 pages) does not even address the on-the-record accusations made by women who said that Cosby had assaulted them.
It's one thing for an approved biography to cover up or glaze over unpleasant aspects of the subject's life, but what about a New Yorker article? I mean, if you can't trust the New Yorker, whom can you trust? In the September 2014 article, Carr points out, the New Yorker writer "treated the accusations as an afterthought, referring to them quickly near the end of the piece."
Mark Ebner is one writer who deserves a shout-out for not keeping quiet about the accusations against Cosby. In 2007, on his website Hollywood, Interrupted, Ebner identified a "number of women who claimed that Bill Cosby raped them." He also writes that no one was interested in his story. "[H]ardened editors were horrified at the prospect of taking him down." And before him, in 2006, Robert Huber wrote a thorough takedown of Cosby in Philadelphia magazine on the subject of drugging and raping women. People knew.
What happened to journalist ethics in the Cosby matter? Shame on the reporters, critics, editors, and other media types who had some reasonable evidence before them but turned a blind eye to the numerous accusations against Bill Cosby.
Has there been an unethical collusion of silence from media reporters about these accusations? I don't think it's been an organized conspiracy or cover up. It's just been a collective lack of ethical backbone by reporters to ask tough questions of the the nation's lovable TV doctor, father, and "grandfather."
One of the most chilling statements comes from Ta-Nehisi Coates, who wrote a long article for the Atlantic in 2008 about Cosby. Apparently in this article he did not press Cosby with questions about the accusations. Now he writes that he wishes "he had pressed harder on Mr. Cosby's conflicted past," David Carr reported. In the course of Coates's reporting, he had come to the conclusion that "Bill Cosby was a rapist," he recently posted on the Atlantic website, said Carr.
Now that the media floodgate has opened on the Cosby story, more journalists may have the ethical backbone to explore the case against Cosby. But if they failed to adequately report on the Cosby matter for years, what other stories are being shunted aside because, as Carr writes, reporters don't want to "disturb the natural order of things"?