Opinion
Question Marks for 2015
Last Year's Unfinished Business May Rerun This Year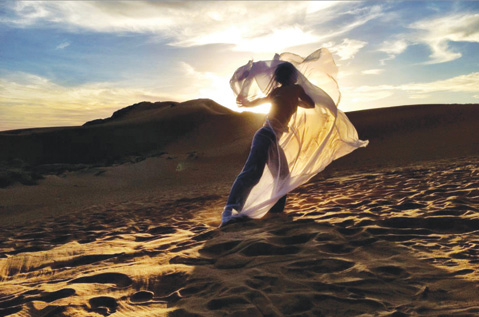 NOT YET? Trying to brainstorm what 2015 has in store for Santa Barbara County, I came up with a big fat bunch of question marks.
NOT YET, MIRAMAR: Since it's not what developer Rick Caruso demands, but what the community needs, on January 21 the Montecito Planning Commission will ponder parking and other knotty issues involved in rebuilding the seaside resort.
NOT YET, DISTRICT VOTING: It's not what the Santa Barbara City Council wants, but a Superior Court trial is set for April 6 (unless there's a settlement first) on whether the city should switch to district elections. Attorney Barry Cappello, who filed the suit, claims the present at-large system is biased against Latino candidates and wants a switch. The Council decided to leave it to the voters and scheduled an election next fall. (Prediction: Get ready for a district system.)
NO, NO, ROAD RAGE: All the hair-pulling and insult-smearing over the freeway redo calmed down while we celebrated the birth of the Prince of Peace. But we haven't heard the last of it.
DOWNTON ABBEY: Speaking of the New Year, the hit Brit TV serial Downton Abbey has returned to the air, this time taking us to 1924. For those inspired to look even farther back, I recommend David Cannadine's The Decline and Fall of the British Aristocracy. (Warning: It's a b-o-o-k.)
ZEROING IN ON LOIS: Rep. Lois Capps was reelected, but no sooner were the votes counted than her rivals-to-be were painting bull's-eyes on her posters. Will Lois run again? Only Lois knows.
DEMOCRACY: Elections can be nerve-jangling — which is one reason why so many people don't vote. (Along with laziness.) But I'm still a staunch believer in democracy, no matter what the U.S. Supreme Court says. (A couple of justices live in the legal world of the 1700s.)
Winston Churchill famously said, "Democracy is the worst form of government, except for all the other forms that have been tried from time to time."
He said that, by the way, after having been turned out of office in 1945 after leading the English people to victory in World War II. (He returned to power in 1951.)
CULTURE & KULTURE: UCSB's Arts & Lectures, a real treasure, will be staging a full menu of culture (for example the Mutter-Bronfman-Harrell Trio — violin, piano, and cello — on April 17) to kulture (the Ukulele Orchestra of Great Britain, a group of plucky strummers, on January 20.)
A&L brings former CIA director and secretary of defense Robert Gates on March 19 (and does he ever have a lot to explain). A&L has also booked singers, musicians, and dancers from around the world — even cooks such as TV food queen Ina Garten, the Barefoot Contessa, February 19.
FILM FEST: Impresario Roger Durling is opening his Santa Barbara International Film Festival on January 27 with Desert Dancer, a true story of a self-taught dancer who risked his life by defying Iran's ban on dancing.
The January 27-February 7 movie orgy sparkles with celebs, including Jennifer Aniston; screens newly hatched films from around the world; devotes one whole batch of flicks to films of social significance; and encourages local filmmakers.