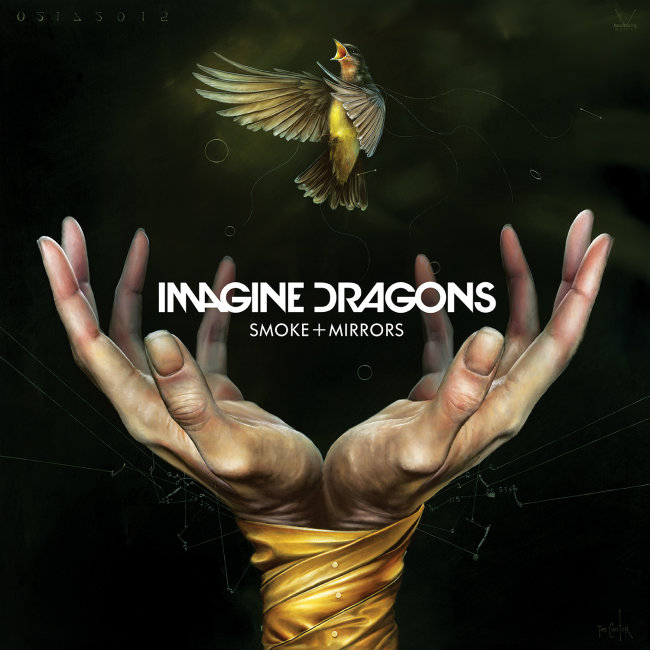 In the defense of Imagine Dragons, their first album, Night Visions is a pretty tough act to follow. That being said, it gave me much higher expectations than Smoke + Mirrors was able to meet. The album plays like an awkward lovechild of modern pop, shoegaze, and whatever third disjointed genre the band chooses to employ on any given track.
"I'm So Sorry" is hands-down the best song on the album, as well as its first rock song. With a stomping beat, heavy distortion, wailing vocals, and an actual guitar riff, the band would have been better off following in this song's footsteps for the remainder of Smoke + Mirrors. Although "I Bet My Life" is a decent upbeat pop song, it just doesn't have the staying power of the band's past singles like "Radioactive" and "Demons" — and once you hear the track's high harmony, you can't unhear it. "Friction" is another of the album's more memorable tracks, which has a sort of electro-meets-Middle Eastern prog-rock vibe. If you listen to only one song on the record, pick this one. Only time will tell if this is the best or worst of the lot, but at least it's original.
While there are a few takeaway tracks that make Smoke + Mirrors worth listening to ("I Bet My Life," "I'm So Sorry," "Friction"), the record sounds young, like a new band clumsily fumbling for its own unique sound by experimenting with a variety of genres, instruments, and tones. Smoke + Mirrors probably won't make it to multi-platinum status like its predecessor, but keep in mind that this is only Imagine Dragon's second album and things can only get better from here.