Living
Scene in S.B.
Watercolors & Wine
"This environment is so relaxed with a glass of wine and a pretty still life; it all feels very natural," said Rebekah Miles (pictured above), who has been honing people's painting skills in a little room at Municipal Winemakers every Thursday evening from 7-9 p.m. for about a year now. Miles is a ceramicist and painter from Carpinteria who has been creating beautiful things her whole life.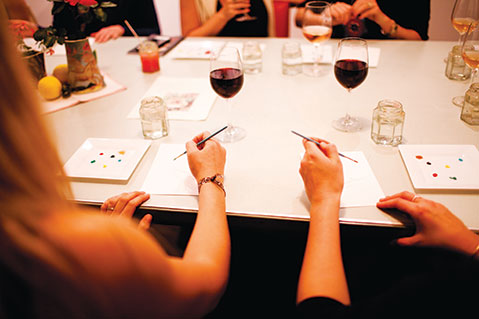 "I love teaching people who wouldn't normally be interested in painting. The day after Christmas, I taught a group of 35 accountants, and it was really fun!" she added.
To learn more about Municipal Watercolor Club, visit rebekahmiles.com, but register early because the class fills up quickly.