News
Sheriff, Mental Health in the Red
Budget Deficits Plague County Departments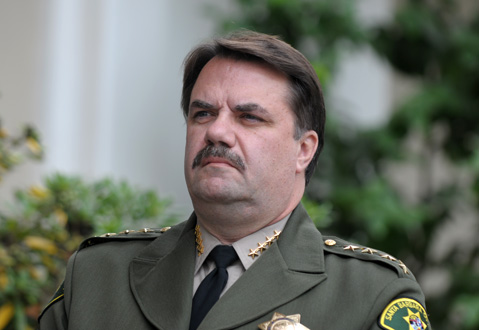 Million-dollar deficits dogging the Sheriff's Office and the Department of Alcohol, Drug and Mental Health Services (ADMHS) could be partially shooed away by June, but the departments may face new challenges when the next fiscal year rolls over. In a discussion previewing what's to come in budget workshops next month and final deliberations in June, the Board of Supervisors on Tuesday heard a broad overview of the county's overall fiscal health and a more in-depth take on those two particular departments.
While 96 percent of the county's departments will meet their year-end budget goals, ADMHS will likely be $4.6 million in the red, and the Sheriff's Office could be out $1.9 million. The county's financial whizzes said that making up for those losses will require digging into the contingency fund. Speaking to the board, Sheriff Bill Brown said his office's deficit ​— ​mostly pinned on overtime costs ​— ​could be as shallow as $1.5 million or as deep as $2.2 million.
Fixes on the table for this fiscal year, Brown said, include temporarily closing the Medium Security Facility at the jail (for savings of $126,000), temporarily demoting the Santa Maria Branch Jail from housing some long-term inmates to just serving as a booking station ($125,000), and holding off on hiring new employees until the coming fiscal year ($150,000). The high vacancy rate that has dogged the department for years is now down to nine positions, Brown added.
Over at ADMHS, said Director Dr. Alice Gleghorn, the deficit could range from $3.5 million-$5.5 million. Costs have "ballooned," she said, as the number of criminal defendants deemed incompetent to stand trial (IST) and placed in the county's 16-bed Psychiatric Health Facility continues to rise; MediCal doesn't reimburse for IST patients. Plans to install 12 IST beds in South County are underway, Gleghorn said.