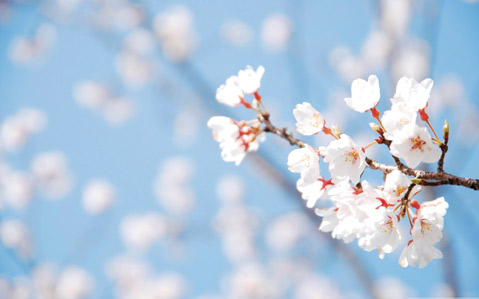 It's National Poetry month in April, so Independent book reviewer David Starkey has, for the second year, written 30 short reviews — one for every day in April. Here are the first six:
Kimiko Hahn, Brain Fever: Kimiko Hahn is inspired by science — in Brain Fever, particularly by neuroscience — but her poetry is, if not alogical, at least nonlinear: full of puns, erasures, associative bursts of heightened, metaphoric language, and "erratic repetition." She is accustomed, as she writes in one poem, to "making my opinions known, elliptically."
Linda Hogan, Dark. Sweet.: "[M]en are just the pulled-back curve of the bow," Linda Hogan writes in a 400-page collection celebrating women, spirituality, justice, and peace. If the poems are at times predictable — juxtaposing the good of the natural world with the baser instincts of modern man — they are nevertheless consistent in their sincerity.
Les Murray, New Selected Poems: Les Murray is like the loud, rambunctious, but surprisingly eloquent uncle who dominates holiday family meals: You might disagree with a lot of what he has to say, but you can't resist listening to him spout off about rock music and crankshafts, mirror balls and race horses, postmortems and Harley-Davidsons.
C. K. Williams, All at Once: Williams is renowned for his densely charged poems with long, Whitmanesque lines: They seem like prose poems even though, technically, they aren't. Ironically, the short prose pieces in All at Once don't seem like poems at all, but rather journal entries or notes for a memoir still to be written.
Edward Hirsch, Gabriel: In 78 pages of unpunctuated free verse, Hirsch describes the life and overdose death (at age 22) of his adopted son. Gabriel "got into everything with everyone," and the poem is as much about the grief he caused during his lifetime as the grief his parents endured after his passing.
Mary Oliver, Blue Horses: It's unkind to use a couple of ironic lines from one of Mary Oliver's new poems to describe the generally disappointing work in this book, so far from her best poetry — yet it's hard to resist: "I'm not trying to be wise, that would be foolish. / I'm just chattering."