News
LAFCO Opposes Isla Vista Bill
Commissioners Voiced Concerns Over Assemblymember Das Williams's Bill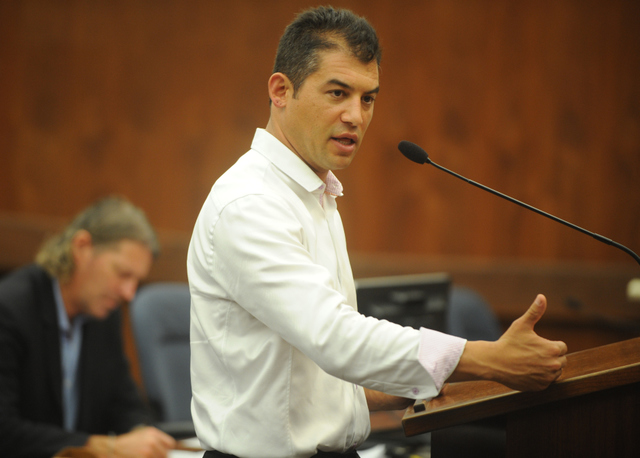 Two days before Isla Vista will burst into Deltopia, efforts to establish a Community Service District (CSD) in the college town received another unforgiving review from disgruntled commissioners who sit on the LAFCO (Local Agency Formation Commission) board.
Thursday's meeting largely echoed previous ones, as commissioners had serious qualms about Assemblymember Das Williams's legislation, AB 3. The board voted to oppose the bill unless it's amended; commissioner and 2nd District Supervisor Janet Wolf dissented. A key issue for commissioners was that the bill does not fully spell out key details, including if a district is even financially feasible.
Perhaps the biggest beef commissioners have with AB 3 is that it bypasses the LAFCO process, which was set up by the state to implement special districts. Those districts, they argued, do not include the array of services outlined in this bill, which include a tenant mediation program, an area planning commission, a parking district, a contract with UCSB police officers, and graffiti abatement.
To study the economics, a host of organizations — the Fund for Santa Barbara, UCSB Foundation, and Associated Students — are expected to contribute to a feasibility study contracted with Economic Planning Systems (EPS). "There's not a lack of willingness," said Cameron Schunk, a UCSB senior and external vice president of local affairs. The questions, he said, are whom should EPS contract with? For instance, if UCSB paid for the entire study, does it look like the university is trying to take over?
It remains to be seen how much sway LAFCO's formal opposition will have in the state legislature as the bill moves forward. Williams said the decision was "not a surprise" and he expressed disappointment that they didn't join in the public process that was set up. "In my mind, this is an emergency," Williams said. "People are being hurt by the fact that Isla Vista doesn't not have adequate local services and there is something that we can do about it."
Roughly two community meetings have taken place each week in the past four months, garnering a fair amount of input from interested parties. At them, details about the CSD were deliberated — boundaries of the district, the board make-up of the district (elected or appointed members), the types of taxes it would levy, and the services it would provide.
One of the crucial outstanding questions is whether or not the district would incorporate UCSB in its boundaries. AB 3 supporters say doing so has both pros and cons. Including the university could potentially oblige it financially in exchange for an appointed seat on the board. But such arrangement would perhaps give the university — which has historically turned a blind eye on the town — too much say, CSD supporters claim.
As currently written, the legislation would not dissolve the Isla Vista Recreation and Parks District (IVRPD). Williams believes it would be better to combine the CSD and IVRPD, but said he has "not heard a strong sentiment toward consolidating it" and would not want to do so unless he did. IVRPD currently generates about $1.36 million annually, with the money coming from a mix of property taxes and a special tax based on number of bedrooms.
In terms of taxes to support the CSD, on the table is currently a Utilities Users Tax (UUT), a sales tax, or a Transient Occupancy Tax (TOT), which would apply to vacation rentals or a hotel, should Isla Vista ever get one. LAFCO executive director Paul Hood called the sales tax option an unprecedented one because it is typically reserved for cities or counties. Should the bill be signed into law, any tax would have to be approved by two-thirds of residents.
The fact that Isla Vista is largely made up of students who only stay for a few years is often noted as a hindrance to creating momentum for change. Many of the students engaged in the process are not seniors, Schunk said. He will graduate in June with degrees in political science and psychology, but he plans to stay in the community for years as he has put a whole lot of "blood, sweat, and tears into this process." Continuing, Shunk said, "While individual [students] will come and go, the student population will stay for decades."
If passed by the legislature this year, the measure could be on the governor's desk in September, but it is not out of the question that the process could take two years. Williams said he does "not think [that] would be a good idea."