Dance
Dance: Adam Barruch to Perform Belladonna
DANCEworks Brings N.Y.C. Choreographer to Santa Barbara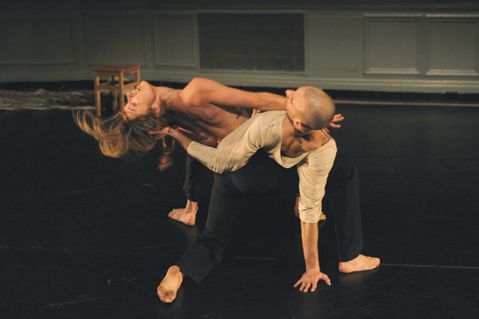 Dianne Vapnek is clearly a force to be reckoned with, a woman with purpose and drive. For the past 20 years, she's directed those qualities — along with considerable warmth, generosity, artistic passion, and playfulness — to fostering and promoting contemporary dance: first as founder and executive director of SUMMERDANCE Santa Barbara, and now as founder, executive director, and artistic director of DANCEworks.
Vapnek and I met for coffee recently at Handlebar Coffee Roasters, just a block away from the Lobero Theatre, where DANCEworks will hold its first event of 2015 on Sunday, April 19, at 5 p.m. This will be New York City–based choreographer Adam Barruch's premiere visit to Santa Barbara as the artist chosen for this year's month-long residency at the Lobero Theatre. Although the residency itself won't take place until the end of August, Barruch will be in town with his duet partner, Chelsea Bonosky, to dance excerpts from his recent work, Belladonna (see a clip of their hypnotic performance at adambarruch.com/videos). Following the presentation, Barruch will talk with audience members about the process of translating a narrative work into movement.
In a phone interview, Barruch told me that Belladonna is his first foray into narrative work. "It's based on Nathaniel Hawthorne's short story 'Rappaccini's Daughter.' I wanted to bring that work in particular, and to talk about the process with donors and deconstruct the piece a little bit, to show how I went about translating a narrative to physical theater."
When he returns for his residency, Barruch plans to engage in a similar process to create a reimagining of Stephen Sondheim's Sweeney Todd — with the blessing of Sondheim himself. "Adam had done a solo called 'The Worst Pies in London,' using the soundtrack from Sweeney Todd," Vapnek said. "Someone sent Sondheim a video, and he met with Adam and gave him his blessing to go ahead and make a new piece of physical theater based on that work."
Barruch began his career as a young actor on Broadway and in film and television. An alumnus of Juilliard's dance division, Barruch has gone on to win multiple accolades and awards for his choreographic work, staged at such venues as Dance Theater Workshop, the NYU Skirball Center for the Performing Arts, the Ailey Citigroup Theater, and the Baryshnikov Arts Center. He is currently a dancer with Sylvain Émard Danse in Montreal.
The Birth of DANCEworks
SUMMERDANCE, a homegrown contemporary dance festival, debuted in 1997 and gifted Santa Barbarans with opportunities to see performances, take classes, and even perform with some of the most exciting up-and-coming contemporary dancers in the U.S. During its 10-year existence, there were master classes, kids' activities, free performances, and open rehearsals with Aszure Barton, Doug Varone, Doug Elkins, and Mark Dendy. In the festival's final year, 2007, Mikhail Baryshnikov performed with Hells' Kitchen Dance. Then Vapnek felt it was time for a shift. Over the year and a half she took to reimagine her role in expanding audiences for contemporary dance, she heard from New York artists who wanted to know when they could come back to work and play in Santa Barbara.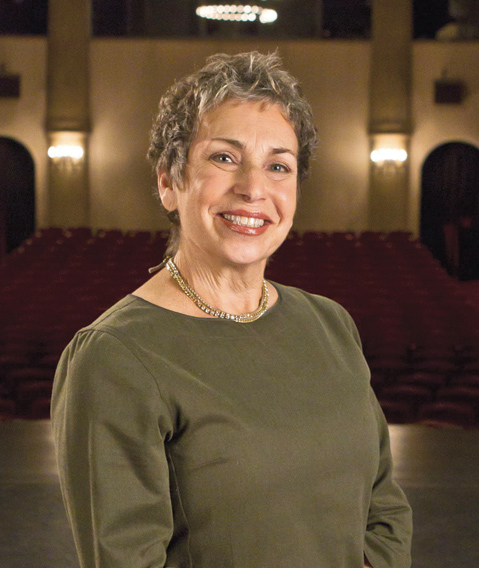 "Our pattern with SUMMERDANCE was to bring choreographers back more than once to further develop their work," Vapnek said. "I went to [executive director] Dave Asbell at the Lobero, and we discussed a simplification and focusing of what SUMMERDANCE had done. We decided to create DANCEworks as a month-long residency where choreographers and dancers could focus completely on building new work … and we give the community opportunities to take master classes and be part of the Friday Club, where they attend open rehearsals and get to see the creative process unfold."
Vapnek's motivation is all about removing obstacles to artists' brilliance so they can have the space, time, and resources necessary to create and refine their visions. "They get about 40 hours a week on the Lobero stage for that month, plus a place to stay all together so the artistic process can continue throughout the days and nights they're with us," she said. "They're pretty much taken care of here. Dancers don't have to run off to two or three other jobs. They have this beautiful space to return to every day. In some ways, it's like an intense summer camp. They have a great time."
Since its inaugural year in 2009, this residency has birthed a lot of important choreographic work. The first year, DANCEworks hosted Baryshnikov protégé and world-renowned Canadian dancemaker Barton, who created the ravishing piece Busk, which was then performed all over the world. In 2010 (and again in 2013) New York–based choreographer Larry Keigwin and his company took the stage; 2010 was the first year that members of the Santa Barbara community — dancers and nondancers alike — were invited to be part of the creative process and to share the Lobero stage with the visiting dancers.
In 2011, award-winning choreographer Elkins conceived the brilliant, critically acclaimed piece Mo(or)town/Redux, a reinvention of Shakespeare's Othello that sold out the Joyce Theater in New York for multiple performances and was hailed by the New York Times as "one of the most compelling dance creations of this century."
Brian Brooks was invited in 2012 and created Big City, a multidisciplinary work exploring physical and emotional destruction, and in 2014, Dendy constructed Dystopian Distractions!, an edgy, clever, heartbreaking, and political mash-up of dance, theater, and visual art.
Barruch's April 19 show is complimentary for DANCEworks; those who haven't donated but are interested in seeing the work can donate what they can afford at the door. On April 20-21, Barruch will hold auditions for two key roles in the production he will create during the residency itself, with performances on September 25-26. (For more information, contact the Lobero's Sheila Caldwell via email at scaldwell@lobero.com.)
4•1•1
DANCEworks brings choreographer/dancer Adam Barruch to the Lobero Theatre (33 E. Canon Perdido) Sunday, April 19, at 5 p.m. for a performance and meet-and-greet in preparation for his month-long choreographic residency, which begins August 31. For more information or to donate, visit sbdanceworks.com.