Capitol Letters
The World After Lois
Six Takeaways About the Wide-Open Race to Replace Santa Barbara's Retiring Congressmember
Mayor Helene Schneider was online in City Hall at 10:30 a.m. last Tuesday when she read the breaking news posted at independent.com that Rep. Lois Capps will retire from Congress in 2016.
She quickly left her office and headed home. The record will show that she announced her candidacy to replace Capps, via email, precisely five hours and 12 minutes later.
"These positions open up very rarely," Schneider said over lunch a few days later, "and when opportunity opens, I'm going to jump in."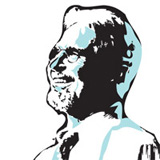 As a political matter, the speed with which the mayor put herself front and center jump-started what should be one of the more entertaining campaign spectacles in recent memory. As a practical matter, however, it did not endear Schneider to Team Capps; many loyalists resent the mayor stepping on Lois's story, on a day that the 17-year area congressmember naturally surely hoped would be her own.
"That has offended a lot of people," said one influential Santa Barbara Democratic woman. "I give her a big minus for that."
Tactical timing aside, there were many behind-the-scenes meetings and conversations in recent days shaping the next election. Here are six key questions about the campaign:
CAN ANYONE BEAT SALUD? As one local TV wag put it, Supervisor Salud Carbajal "has been planning to run for this seat since the 5th grade." The hardest workin' man in show business, Carbajal is hustling to raise money and to line up endorsements to demonstrate broad support throughout the district and across the political spectrum. He's also put together a campaign team of top-tier national political consultants, including strategist Larry Grisolano, pollster Fred Yang, and direct mail specialist Doug Herman. It will be telling where S.B.-area Capps operatives, such as campaign manager Molly Culver, land.
CAN HELENE RECLAIM DEMOCRATIC WOMEN? Schneider has hired Shallman Communications, an Encino-based consulting firm specializing in aggressive campaigns for state Democrats in congressional, legislative, and local races. Schneider said she would make the case for having "as much gender equity in the House as possible," and "keeping a strong feminist" in the 24th Congressional District seat. However, she has local fences to mend with other feminists, as memorably demonstrated by the political embarrassment she suffered last December, when a raft of prominent women Democrats bashed her at a hearing to deny her a leadership post on the regional transportation agency board.
WHAT WILL LAURA DO? Several S.B.-area influential Democratic women, along with organizers from the Democratic Congressional Campaign Committee and Emily's List, an influential source of funds for female candidates, in recent days have been urging Lois Capps's daughter, Laura, to run to replace her mother. Capps the Younger, who served in the Clinton White House and as a top aide to the late Senator Ted Kennedy, is weighing the merits of a bicoastal existence versus staying home in Santa Barbara to raise her kid with husband and Democratic consultant Bill Burton. If she runs, her biggest challenge will be answering the charge that she's furthering a political dynasty, after her late father and her mother both held the seat. Her entry would be bad news for Schneider.
According to Matt Thornton, the Democratic Congressional Campaign Committee's (DCCC) communications director, "The DCCC is meeting with all announced and potential Democratic candidates in the 24th Congressional District. We are confident this seat will stay in Democratic hands."
WHAT'S THE MAKEUP OF THE DISTRICT? The 24th CD includes all of Santa Barbara and San Luis Obispo counties and a slice of northern Ventura County. Democrats hold only a 37-34 percent edge in registration; that advantage will be boosted by several points because high-turnout, presidential-year elections attract more liberal voters. The key: Nearly one-fourth of the district's 343,267 voters are registered Decline to State independents.
WHAT ABOUT REPUBLICANS? This race will be among the most competitive in the U.S., and both national parties are expected to pour resources into it. An attractive, well-funded Republican would have a decent shot, because California's election system advances the top two finishers in the June primary, regardless of party, to a November runoff. On the GOP side, area businessman Justin Fareed has declared; City Councilmember Dale Francisco would be an intriguing choice; Tea Partier Chris Mitchum, who's lost twice to Capps, may run again. The guy to watch is three-term Assemblymember Katcho Achadjian, who would begin with a political base in S.L.O., where 43 percent of district voters live.
HOW MUCH WILL IT COST? Table stakes for a serious campaign will be about $2 million; don't be surprised if some of the wannabes raise and spend $3 million or more.
Only 571 days until the election!