Arts & Entertainment
Omar Velasco Comes Home
Goleta Singer/Songwriter Returns Home for a Show at SOhO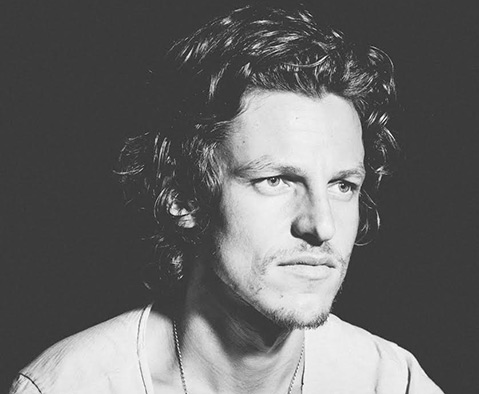 "I started playing as soon as I can remember. I took to it right away," said singer/songwriter Omar Velasco of his musical beginnings. "I didn't really decide to do it as a career until later in life — about 18 years old." Now, after six years as a guitarist touring with the band A Fine Frenzy and then with Jonathan Wilson, Velasco has embarked on a solo career. His debut album, Golden Child, comes out this summer.
If the two preview songs on his website (musicofvelasco.com) are indicative of the record's entirety, then Golden Child will prove to be a tantalizing aural experience. "Great Western City" is a galloping number with rich vocals and a lyrical sense of storytelling. "Golden Child" has a jazzy feel with orchestration undertones à la a funkier Seals and Crofts, and Velasco's warm vocals soothe like a summer breeze.
Velasco lived in different cities and countries while growing up, but the family finally settled in Goleta when he entered high school. His eclectic sensibilities come from his nomadic beginnings and being raised in a multicultural family that listened to a wide array of music. "My mother is Mexican, so there was a lot of Latin-influenced music," Velasco explained. "My dad would listen to a lot of world music — African, Afro-Cuban, South American. He has a Yiddish background, so a lot of that, too. … Of course [there] was the Beatles and Cat Stevens, more of the popular stuff, which I love."
For the last year and a half, Velasco has been laying down tracks with Wilson, who is also a sought-after producer. "I actually finished mixing about October," he said. Previously, he played mostly solo acoustic gigs, but for this go out, Velasco has put a band together. "I love doing things by myself, you can be absolutely vulnerable because nobody is listening and you can make all the weird sounds that you like," he said. "That being said, there's nothing like the magic that can be created with a group of resonant people." —Michelle Drown
4.1.1
Velasco will play Thursday, April 23, at 7 p.m. at SOhO Restaurant & Music Club (1221 State St.). For more information, call 962-7776 or see sohosb.com.