News
Body Found Pinned Under Car Belonging to Missing Man
Cody West's Silver Audi was Discovered in a Drainage Ditch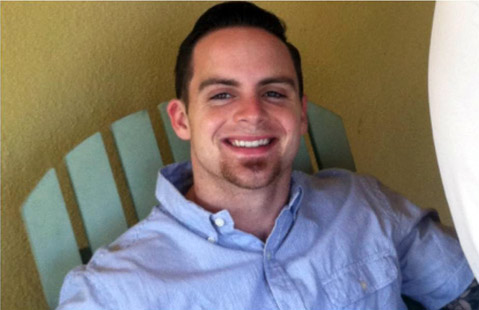 [UPDATE] The body found under an Audi earlier this morning was identified as Cody West by the Santa Barbara County coroner. Foul play is not suspected at this point, but an investigation into the cause of death is ongoing.
[Original Story]
A body was discovered this morning pinned beneath a car in a cement drainage ditch off Los Carneros Road. The car has been positively identified as belonging to Goleta resident Cody West, who has been missing since last weekend, but authorities say they have not yet positively IDed the body.
West was last seen around 3:30 a.m. Sunday at a house party on Avenida Gorrion road in the Lake Los Carneros area of Goleta. His family reported him missing on Monday when he did not show up for work at downtown Santa Barbara's Jane restaurant. The Sheriff's Search and Rescue team, aided by a County Air Support Unit helicopter, had been dispatched over the last week to look for West and his car, a silver Audi sedan.
The unidentified body was discovered underneath the rear of West's Audi at approximately 9:30 a.m. this morning. The car, which showed some signs of damage, was sitting upright parallel to the drainage ditch's slopped sides with its nose just inside a culvert running below Los Carneros Road. It's unclear how the car ended up in the culvert, which is largely hidden from view, and how the body wound up under the car.
The CHP shut down Los Carneros Road from Highway 101 to Calle Real as authorities investigated the scene. West's friends and family, who had been helping in the search efforts, were also at the scene.
Check back for updates to this story.