Visual Arts
Art Seen: Funk Zone May Sightings
Arts Fund, MichaelKate Hang New Shows for May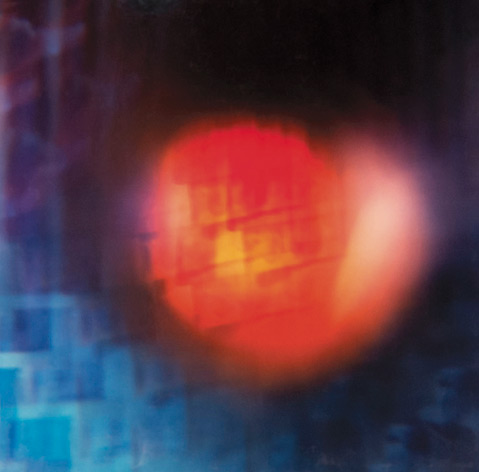 MODEL MENTORS: Impart, the new group show at the Arts Fund, is on view through June 20 and represents a double benefit for the community. On one hand, it's a great exhibit of strong work by a group of artists who always have something interesting to say. On the other, it's a preview of what the area teens who will be participating in the Arts Fund's popular mentorship program can look forward to this spring and summer. As curated by Marcello Ricci, the show features work that reflects the specialties that each of its participants will be teaching when they meet with their new classes. For John Hood, the painter of "Regeneration No. 2-2012," that means showing how his big, atmospheric abstractions in acrylic and pastel on paper translate into public murals, the topic of his workshop. Hood's students can look forward to learning the sophisticated painting techniques on display in such works as the "Transpose Triptych" and how they can be adapted to the gritty realities of the street.
Thomas Van Stein, whose plein air nocturnes offer unusual and mesmerizing glimpses of Santa Barbara at night, will teach his class about "Historic Plein Air Painting" on location, although perhaps not during the same late-night hours in which he created such memorable works as his "Concha Loma Nocturne" or his series on Amtrak's Santa Barbara Corridor. For his "Drawing: Creating a Series" course, Rafael Perea de la Cabada has chosen a wonderful example that stretches the definition of drawing to include clay objects. His "DiaRan Series," which occupies the gallery's deepest recessed wall, combines figurative abstraction with implied circles and grids in images that radiate plenty of surface energy.
Julie B. Montgomery's drawing assembly dangles alongside an adjacent wall in neatly defined yet constantly moving columns. This innovative approach to showing small drawings allows both sides of each image to be seen and adds an element of physical unpredictability to her sketches, which were done on pages salvaged from books, and include portraits of human faces, along with a boom box, a Brownie camera, a bowl, and even a small landscape. Montgomery will impart her wisdom in a workshop called "Draw to Explore: Journaling and the Artistic Process."
Joyce Wilson's "Quietude" and "Walk About" amply demonstrate her mastery of "Alternative Process Photography." Pamela Larsson-Toscher, whose impressive painting "Rock-a-Bye-Baby" dominates the main wall, seems like an ideal mentor for the workshop in "Old Masters Painting." The central figure in "Rock-a-Bye Baby," with her leopard coat and regal demeanor, could have strode in from a Leonora Carrington picture, and Carrington was herself a student of the Florentine renaissance.
HIDING IN PLAIN SIGHT: Across the way at MichaelKate, curator Jess Hinds has assembled a quartet of artists for a show she calls Deep Disguise. Amid paintings by Clara Berta, Amber Goldhammer, and Shelby Lynne Joyce lurk interesting new work by one of Santa Barbara's most restlessly innovative contemporary artists, Kimberly Hahn. "Red Glints" and "Red Throb" are CRA Process prints, as are the "Looking Glass" series, and they demonstrate the way Hahn's ongoing engagement with photography continues to fruitfully evolve. In the far left corner of the big room, there's another series by Hahn, "C-41 Process," prints based on the layout and geometry of ordinary index cards. Rendered in unexpected shades of black, green, and orange/brown, these grids and parallel lines dance a file-card boogie-woogie that would make Mondrian snap his fingers and smile.