News
County May Buy Electricity Wholesale then Sell to Customers
The Community Choice Energy Programs are Popular Throughout the State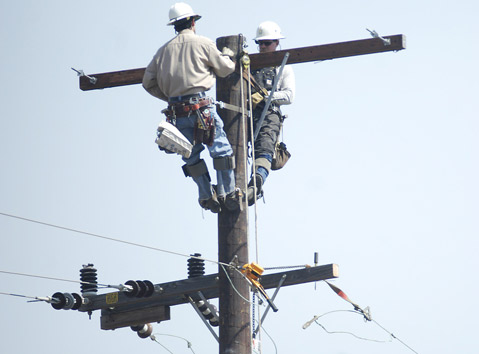 The Board of Supervisors will deliberate this year about potentially enacting a Community Choice Energy program in Santa Barbara. Also known as Community Choice Aggregation, such programs ​— ​which have been approved or are in the works in Sonoma County, Marin County, and the City of Lancaster ​— ​are born from a state law passed in 2002 that allows cities and counties to buy electricity wholesale and sell it to customers.
The governmental bodies get to pick where the energy comes from and set the prices, while the utility companies ​— ​in Santa Barbara County, a mix of Pacific Gas and Electric (PG&E) and Southern California Edison (SCE) ​— ​remain in charge of delivering the energy, handling customer service, and billing consumers.
Tuesday's board discussion on the matter drew dozens in support. Members of the Community Environmental Council (CEC) spoke of the potential cost savings for customers and opportunities for alternative energy sources. In Sonoma County, home to 483,000 people, 89 percent of residential and commercial customers have enrolled in the program since it started a year ago, and their electricity rates are 11 percent cheaper than PG&E's. Richard Yates, owner of Opal Restaurant and Bar on State Street, who has also pushed SCE to "do a better job" to prevent downtown power outages, voiced his support for the program, calling it "a 21st-century approach to rebuilding our infrastructure."
How much it will cost to study a possible program remained murky on Tuesday, with county staff estimating around $2 million and CEC staff guessing between $500,000-$700,000. The board voted unanimously to reach out to individual cities, as well as neighboring counties, to gauge their interest. Harder cost numbers and input from PG&E and SCE will be presented at the budget talks in June.