News
Naples Development Back on the Table?
Matt Osgood Asks County to Approve $44.5 Million Ownership Transfer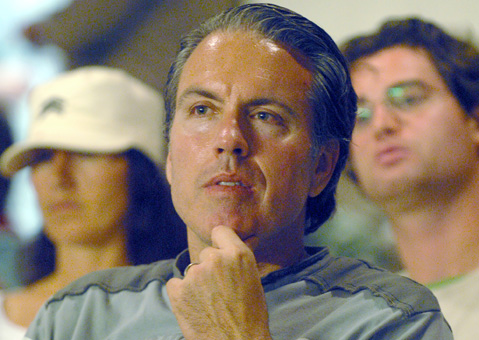 The agonizingly long and convoluted battle to develop 72 lots along the Gaviota Coast is about to get even more agonizing and convoluted as developer Matt Osgood submitted papers this week asking the county supervisors to approve the $44.5 million transfer of ownership of the 1,000 acres in question. Osgood owned the land and had secured county approvals but was foreclosed in 2010 after failing to make payments to his lender, First National Bank. Earlier this year, First National sold to David Liu, a Chinese-American real estate mogul from Arcadia, and his firm Standard Portfolios Asset Management. Liu has retained Osgood in some capacity to bring the project to fruition.
Earlier this year, County Planning and Development czar Glenn Russell rejected Osgood's request that the transfer of ownership be accepted. Russell explained at the time that the request contained absolutely no information as to the new owner's financial ability ​— ​or reputation ​— ​to make good certain obligations Osgood had made in exchange for approval by the county. With the delivery of a 50-page document ​— ​complete with breathtaking color photos of blue-eyed dogs, horses in meadows, fish, kids jumping, and orange sherbet sunsets ​— ​Osgood is appealing Russell's denial to the county supervisors. Whether the new documents answer Russell's questions, Russell's not sure yet. He indicated that Osgood and Liu probably met the requirements if the agreement was looked at narrowly.
But whether the new information satisfied the broader question of whether Osgood and Liu could bring the development to completion, Russell still has questions. Osgood, he noted, lost the property once already. Attorney Marc Chytilo, who's been battling Osgood for the past decade on behalf of environmental activists intent on saving Naples from development, expressed hope the supervisors would take a "bold and protective" stance when evaluating the transfer of ownership. In that context, Chytilo suggested Osgood's reputation might become a relevant consideration. The supervisors will probably decide the matter later this summer.