Positively State Street
Music Abounds from Eureka! To FUNZONE
Grover Anderson Returns to Santa Barbara; Katie Murray Plays FUNZONE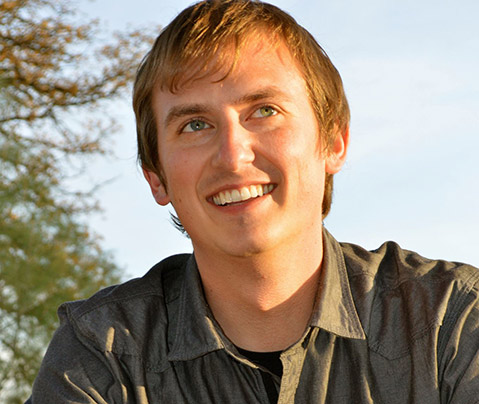 EUREKA! HE FOUND IT: UCSB grad Grover Anderson will come down from the historically Gold Rushed Bay Area for a different kind of bounty, namely the bevy of burgers and beers offered at Eureka! Burger, where he will play on Thursday, May 28 — and if they are not comped, someone buy the man a drink. After all, how could you not when the Murphys, California–born mountain man crafts songs that go down as easily as his gentle "Moonshine" or the sweetly swinging country number "Little Spoon"? Though many musical men of late have trendily taken on the trappings of woodsmen, Anderson, hailing from the Sierra foothills, is the real deal — his country- and folk-inspired music has a homey warmth that can't be faked.
It's something of a homecoming for Anderson, who we can at least partly claim not just for his undergrad degree but for his musical education; after all, it was here that he "cut his teeth playing the bars." There's that old saying about Santa Barbara — you can go from the beach to the mountains in a day — and it befits Anderson's style well. His performance will be just two days after his appearance at SOhO's Songwriters at Play Tribute to Linda Ronstadt. As you cuddle up next to a Cowboy Burger and craft beer, Anderson's music should be a match made in artisanal heaven.
Live music is a new venture for Eureka! Burger, and it shall be exciting to see how it develops.

QUESTIONS FOR KATIE: Undersung area folk heroine Katie Murray has been a mainstay of the Biko and Santa Barbara DIY scenes for years, and though life has brought many big changes for her, she still holds strong on the city's all-ages stages. She will be playing at the FUNZONE on June 2 with Stephen Steinbrink, Jeremy Ferrara, and One Hundred Paces.
You've been around the Biko scene over the year — how has it changed? The scene is smaller now, which continually surprises me. Music still happens, though. It's still cheap and sober, so I still feel good bringing my kid [Lily]; in fact, I feel even more comfortable bringing her since it is so small. [The venue] still looks the same, which I like, but Lily is afraid of a drawing of broccoli in one of the murals, so sometimes we just hang in the info shop while the music is playing. It's so loud you can hear it through the walls.
How do you balance being a mom with being a performer? Being a mom and performer is very tied up together, sure. You may have heard that there are not a lot of us Native Americans, and some people have taken to dressing what they think we look like. Even my own family members have used pictures of white women wearing headdresses for their flyers. (I'm very embarrassed for them.) What you may not know is that native youth have some of the highest suicide rates in the country, and it's even higher for LGBTQIA native youth. My daughter is a blonde Indian, and I want to let her know by example that it's okay to exist and speak her mind in a scene that's white-heterosexual- cisgender-male dominated. Children at her age learn by imitation, so I'm trying to show her something good. I am a pretty shy person, and people have always encouraged me to sing, so this is where I feel some comfort.
If your audience could take away one message from your music, what would it be? I just hope it would inspire someone to go and create.