News
Exxon Shuts Down Platforms After Refugio Oil Spill
Company Also Exhausts 400,000-Barrel Storage Capacity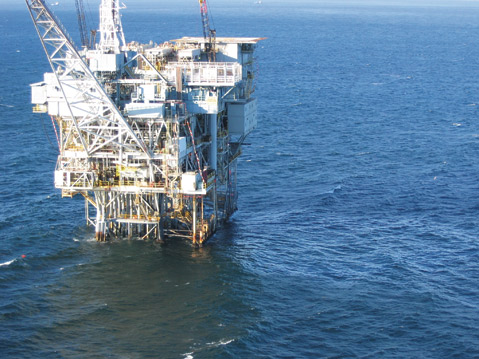 County officials anticipate ExxonMobil will submit a standard application to truck oil out of its Las Flores Facility to a refinery up the coast, an approval process expected to take upward of 10 months. Last week, Exxon exhausted its Las Flores Canyon storage capacity — 400,000 barrels — and shut down its operations at three offshore platforms. Shortly after the Refugio Oil Spill, Exxon had cut its production from roughly 30,000 barrels a day to about 8,500.
On June 9, the county's Planning and Development department denied an ExxonMobil emergency permit to allow as many as 192 trucks each day to travel on Highway 101 to a refinery on the grounds the request did not constitute an emergency as defined in county zoning codes. Whether or not the county would grant a standard application after environmental review would be up to the Board of Supervisors and could be appealed to the California Coastal Commission. According to county Energy Division Deputy Director Kevin Drude, the ultimate destination has not been proposed and no other modes of transportation have been discussed. Venoco and Freeport-McMoRan also shut down production — 8,000 barrels a day combined — shortly after the spill. As of press time, the companies had not submitted trucking permits.
Currently, Exxon's facilities are in standby mode, Drude explained, and the company has provisions in place for routine maintenance known as "turnarounds," which typically occur for a week or so each year. If Las Flores' storage facilities were to ever rupture — a question Drude has fielded recently — big open ponds around the tank could hold 100 percent of the spilled oil.
On Monday, officials announced that samples of tarballs that washed up about 130 miles south on Manhattan Beach shores matched sources from crude oil spilled out of Line 901, which also expands the financial implications for the spill. A man from the South Bay filed a claim with Plains All American Pipeline for about $2,100.