Voices
Master Planning Bike Routes
Visionary or Rudimentary?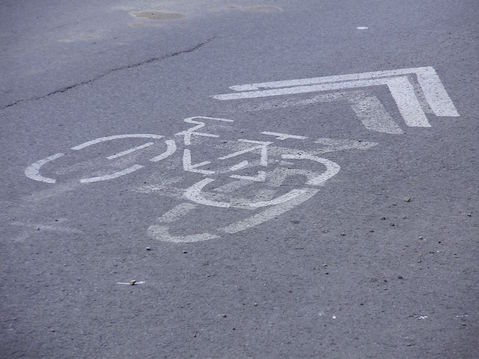 The City Council's session on July 21, at which it considered Santa Barbara's Bike Master Plan, was aptly characterized by Councilmember Frank Hotchkiss. He called the new spirit different from the confrontational element of the past, one that had pitted bicycle riders against non-bicycle riders, and that "It doesn't feel like us versus them." Well, thank goodness for that, say bicycling advocates, like the Santa Barbara Bicycle Coalition (SBBIKE). Santa Barbarans overwhelmingly support improved facilities as part of this infrastructure plan for the next 15 years, as the city's public outreach findings show. Moreover, well-designed bicycling infrastructure is good for everyone; it benefits business, frees up congested roads and parking, and improves safety for all road users.
But — and here's the question Tuesday's meeting raised — is the Bike Master Plan well-designed? And does it reflect the community's desires?
The planners hired by the city — L.A.-based Melendrez and Fehr & Peers — intend to finalize the Bike Master Plan this November (though many at the council session suggested an extension). They propose a two-pronged network. The "spine" is a core route, safe and highly visible (think green paint) across town. The second are groupings of off-shooting connectors to the coast, uptown, and to the Eastside and Westside. The types of treatments — green lanes, sharrows, one-way couplets, bike boulevards, or protected lanes — have not been finalized.
Policy? The network, as SBBIKE Director Ed France put it, is "the blood and guts." But years will pass and administrative changes will take place and, as a number of commenters noted, the inclusion of policy-oriented language and elements like mode share goals are needed to provide a roadmap and measurability not only now but also in the future. An overarching vision and goals would both explain why the plan is being implemented and what it should achieve.
Vision? Local entrepreneur Jeff Rawlings spoke to the positive impact of a well-designed cycling infrastructure on local business. Pointing to aspects of the city that attract a new, young workforce and the businesses that employ them (weather that makes cycling transport a year-round option for example), Rawlings said S.B. is almost a "start-up mecca" but has not yet mastered "transportation flexibility." He called the plan not "truly visionary" but, rather, "conservative but imminently achievable."
Community Desires Ignored? Planners have gathered community input, but is it implemented? SBBIKE's advocacy coordinator Eve Sanford noted that respondents to consultants' surveys overwhelmingly asked for buffered, protected bikeways "wherever feasible." Very few are under consideration. She reiterated the request for treatments physically separating bikes and cars, saying, "A few feet can make a huge difference." Sharrows, the least popular option, are nonetheless proposed.
Planners point to the city's narrow streets as the primary factor for the absence of separated infrastructure.
Though not mentioned Tuesday, many respondents identified Cabrillo Bridge underpass, which connects students to City College, as a dangerous area they want addressed. It is absent from the plan altogether.
Outreach Councilmembers Dale Francisco and Frank Hotchkiss expressed concerns about consultants' public outreach — based, it seems, on the results. More than 90 percent of survey takers (50 percent identified cars as their primary mode of transportation and 30 percent primarily bike) want improved infrastructure. Francisco and Hotchkiss don't believe the makeup is representative of the community and asked consultants to conduct more outreach but didn't elaborate.
Parking Not surprisingly, some councilmembers expressed concerns about parking losses. SBBIKE's Ed France suggested a Bike Master Plan goal of freeing up a specific number of parking spaces. Councilmember Cathy Murillo championed the point, noting "people who choose to bike don't bring cars downtown."
A green lane on Micheltorena Street as a connector to the Westside seems unlikely because of parking concerns. Francisco suggested the Anapamu footbridge (a pedestrian path) as the alternative. Not mentioned Tuesday was using Sola Street instead.
Safety? Hotchkiss voiced a concern he's raised before — more bicycle riders, he believes, will result in more accidents. No one mentioned well-documented studies on "safety in numbers" showing the opposite is true — collision rates decline as the number of people riding bicycles and walking increases.
Input Opportunity A group of Westside residents came out Tuesday to urge a route change — to Gillespie Street, rather than one-way couplets on Chino and San Andres. Tell council or advocacy groups like SBBIKE (sbbike.org) what type of improvements you want and where.
Details of the Bike Master Plan in progress can be seen here.