Theater
Adam Barruch's 'Sweeney Todd'
DANCEworks Presents a Modern-Dance Version of the Sondheim Musical
Ask anyone in theater, and they'll tell you ​— ​audience is everything. Without people in the seats who get what you do, there's no reason for the show to go on, and little or nothing to inspire you. On the other hand, once you find your audience and connect with them, everything flows from there.
On two recent Fridays, I joined a specialized and self-selecting dance audience of about 50 for Friday Club, a program of Dianne Vapnek's DANCEworks residency project at the Lobero Theatre. Each year DANCEworks brings a major choreographer from the world of contemporary dance to set up in the theater and rehearse a new project onstage for a month. At the end of the month, the company performs the piece as a work in progress in a pair of shows on Friday and Saturday. This year's performances are on September 25-26, and the project is an unusual one. As the members of the Friday Club have witnessed, choreographer Adam Barruch is a unique talent even within the highly eclectic context of contemporary dance, and his goal, which is to create a modern-dance version of Stephen Sondheim's classic musical Sweeney Todd, straddles the boundary that divides contemporary dance's sprawling universe from the typically more structured environment of professional musical theater. It's an audacious move, and one that puts the young artist in an exposed position, vulnerable as only those caught between two worlds can be. Yet here in Santa Barbara, through DANCEworks and inside the Lobero, Adam Barruch has found his audience, and great things are flowing from there.
Like the folks who subscribe to master classes at the Music Academy of the West, the platinum pass purchasers at the Santa Barbara International Film Festival, or the audience that attends the curator's talks at the Santa Barbara Museum of Art, the DANCEworks Friday faithful are a highly informed, passionate bunch, and they usually know when something is really good. They are as excited as I have ever seen them about Barruch's Sweeney, and the feeling must be quite contagious because it has spread as far as Canada. Margie Gillis, CM CQ, a legend in the modern dance world and a powerful advocate for human rights, has come to town as a mentor to Barruch and the dancers for the duration of the project.
Gillis met Barruch when he was at Juilliard, where she serves as an advisor to the choreography program, and her take on him is unequivocal. "I'm here because Adam is a genius, and I care deeply about the kind of emotion-based work that he's doing in this project," she told me, adding that she has "always been keen on movement that speaks to the inner soul while it forwards the narrative of character." According to Gillis, it's her dedication to dance as a tool for humanity that drove her to fly to Santa Barbara and "get in the room with them and see what these dancers can do." The effort that Gillis has made to be in Santa Barbara for DANCEworks 2015 may speak more loudly than her copious praise for Adam Barruch; her presence at rehearsal and then onstage with the performers during the Friday Club question-and-answer sessions sharpens the sense that we may be witnessing something that's not only innovative but also potentially important.
Sweeneymania Hits Santa Barbara
So, the eyes of the dance world are on this project, but what about the theater crowd? Well, they seem equally fascinated by this particular Sondheim work this season. As many people already know, the DANCEworks project is not the only production of Sweeney Todd in Santa Barbara this fall. Ensemble Theatre Company's artistic director, Jonathan Fox, will helm a fully staged theatrical version of the musical at the New Vic to open their season beginning on October 8.
It would be easy to read too much into what is essentially a happy coincidence, but one thing is certain: Stephen Sondheim's Sweeney Todd is a bona fide masterpiece. There's no more canonical work of American musical theater in the second half of the 20th century. Looking at Sondheim's achievement as a whole, and leaving it up to the individual fan to choose his or her own favorite as his "best work," it's nevertheless inevitable to see Sweeney as the culmination of Sondheim's major creative period of the 1970s. His string of five shows from that decade ​— ​Company (1970), Follies (1971), A Little Night Music (1973), Pacific Overtures (1976), and Sweeney Todd, the Demon Barber of Fleet Street (1979) ​— ​strikes Ethan Mordden, the dean of Broadway historians, as "the only body of work to rival the Big Five of early Rodgers and Hammerstein." Long a favorite of musical theater aficionados, Sweeney even had a substantial Hollywood moment in 2007 when a masterful Johnny Depp performance in the lead ignited Tim Burton's screen adaptation.
So how did a young choreographer like Adam Barruch get permission to completely reimagine such a valuable piece of intellectual property? There are two sides to the answer, and they meet in the middle, at the great composer's New York townhouse. On one side, there's Sondheim's own predisposition toward innovative approaches to his work. The "Concept Production," replete with "ghosts, narrators, and Bernadette Peters" is core enough to his sensibility to rate inclusion in Mordden's tongue-in-cheek checklist for the "Sondheim handbook."
And for Sondheim, this is not an impulse that always ends after the initial production. The 2005 Broadway revival of Sweeney took place in a single location ​— ​an insane asylum ​— ​and required that all the actors play musical instruments. Leading man Michael Cerveris played guitar, Broadway legend Patti LuPone played the tuba, and ​— ​wait for it, because this is the real kicker ​— ​the show made money. Lots of money. Enough to earn out a $3.5 million initial investment after just 19 weeks. It seems there is a potential upside to letting new people run a little wild with your past work, at least if you are Stephen Sondheim.
From Adam Barruch's side, the logic behind this bold appropriation of the musical as material for creating dance is both personal and professional. Born and raised in the New York metro area, Barruch was a successful child actor on Broadway. He was used to appearing in front of thousands of people with everyone from Tony Bennett to the Backstreet Boys before he reached his teens. As a young adult at the Juilliard School, Barruch discovered a new way of moving through contemporary dance and quickly developed a reputation as an original choreographer and a sophisticated, powerful director. Yet the whole time that his reputation in the dance world was growing, Barruch retained his original fascination with narrative theater and Sondheim's work in particular.
A late-night session of animated talk and listening to soundtrack recordings led him to enter a small television studio alone where he videotaped himself performing to Angela Lansbury's rendition of "The Worst Pies in London," one of Sweeney's signature numbers. Uploaded to YouTube, the clip went viral, or at least viral enough to reach Sondheim, who invited Barruch to come by and discuss potentially expanding the idea into a full production. This residency with DANCEworks, while not intended to result in a full production this fall, is fully authorized by the composer and represents an intermediary step agreed upon by both parties as potentially leading to something more substantial. Audiences at the performances in the Lobero will see songs mostly drawn from act 1, including "Green Finch and Linnet Bird," "Epiphany," and "The Worst Pies in London."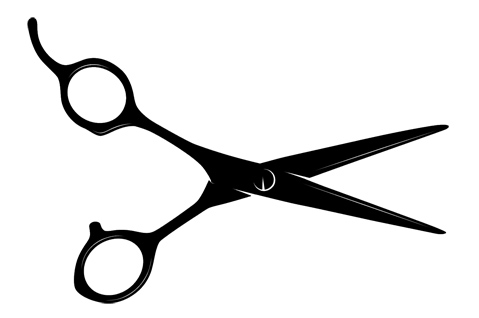 A Man with a Plan
I went into this assuming the piece was coming from a very personal place and that it represented the staging of one man's private experience of an unusually rich and evocative score. Now that I've seen several rehearsals and listened carefully to Barruch and his dancers as they work through the material, I'm convinced this first take was wrong. What appears eccentric is in fact grounded in a remarkably thorough and systematic approach. My guess is that what persuaded Stephen to take a chance on Adam had much less to do with Barruch's personal experience on Broadway than it did with the clarity of his vision for moving musical theater performance forward.
Barruch presented Sondheim with a synthesis of three elements that cohere in what he refers to as the show's aura. These elements are:
1) Abstract principles of movement drawn from contemporary dance
2) Psychology-based character development through movement
3) "Phenomena," which is Barruch's preferred term for the representation of objects (like a razor), atmospheres (like smoke or rain), and physical reactions (like fire) through gestures and without resorting to props
What does this synthesis/aura look like in practice? And how is it different from the relatively imaginative choreography of, say, Susan Stroman (who Barruch happens to have worked with as a child)? The short answer is that it looks quite different even from the most extraordinary Broadway choreography of this century. You would never mistake these intensely, unexpectedly physical performances for those of a traditional production.
Most noticeable at first are the abstract figures Barruch has drawn from the vocabulary of contemporary dance, which include attachments, isolations, and floor work. For example, in his version of "Epiphany," the song where Sweeney asserts that "we all deserve to die," the actor playing Sweeney not only sings the role at full volume but also does so while moving around the stage in a variety of total-body dance moves, and with the rest of the cast holding and touching him with their hands and bodies the entire time.
In rehearsal, Barruch follows this big, mobile cuddle puddle from place to place, snapping his fingers to count off the beats and singing along with his Sweeney, all the while adjusting the various ways in which the other dancers "attach" to the main figure. Later, when the composite group links its seven arms into a long, single limb and mimes the slash of a razor, it's as though all the actors were parts of one large body.
In "Green Finch and Linnet Bird," Barruch's longtime collaborator Chelsea Bonosky demonstrates her fluency in the gestural vocabulary that Barruch has created in his solos and duets. While Santa Barbaran (and Dos Pueblos Theatre Company's Mary Poppins) Sofia Ross sings, Bonosky spins her body and swirls her fluid blonde mane in counterpoint to a dazzling series of hand and arm isolations, swift, sharp figures that take on a life of their own at the limits of her considerable wingspan. In rehearsal, Barruch shapes this solo by mirroring the movements he wants to see, and the two dancers gambol around the Lobero stage in a mystical state of deep communication.
At one point Barruch coaches Bonosky by saying, "It's okay if you want to get caught by the floor here," and she responds by flowing noiselessly from her feet onto her chest, back, and shoulders, rolling as spontaneously through a sequence of prone maneuvers as an experienced stage dancer might proceed through a series of steps. I think this is what Barruch is referring to when he says that he is bringing the abstract movement vocabulary of contemporary dance to the narrative demands of the Broadway musical. Where there were once steps to learn and "jazz hands" to flutter above them, there is now a whole new set of moves that go up, down, and sideways according to the emotional heat of the dramatic moment.
The DANCEworks/Lobero Mojo
Seeing all this from a theater seat with the performers rehearsing on the Lobero stage reminds me that Dianne Vapnek conceived DANCEworks in consultation with the Lobero's David Asbell as offering a special mojo that's generally denied to choreographers ​— ​working the whole time in the theater space. When I ask if rehearsing onstage instead of in a studio makes a difference, the group's collective "yes" resounds to the top of the fly tower. "There's no adapting the piece to the space ​— ​that obstacle goes away," said Barruch. "Ordinarily you work on a piece for a few weeks, and then you get to the theater and there's this moment of 'Oh no' because things are never the way you imagine them from the studio." The actors are eager to chime in on this subject, as well, citing the advantages of knowing exactly how much they will have to project to reach the rear of the room. "We know it has to be big enough, and we develop a strong relationship to the energy of the room," said Jodi McFadden, whose Broadway credits include Spider-Man: Turn Off the Dark, where she entered the stage on wires from the ceiling.
This development of the work on-site has been a part of Vapnek's vision for DANCEworks from the beginning, and the impact on this particular production is already unmistakable. It also, according to Barruch, has a lot to do with Sweeney. "Sondheim wrote for the theater ​— ​that's what his work is about, and that's where it comes alive," he said, adding that, "the warmth and scale of the Lobero are perfect for what we're trying to do."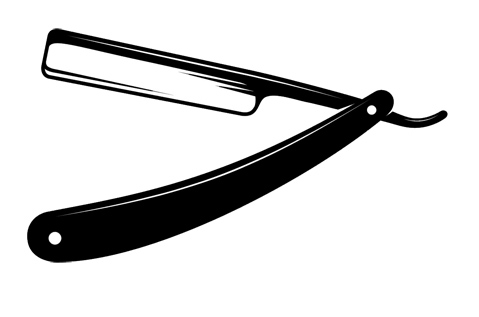 Sweeney's Sleep No More Connection
Another important way this project is different from anything else going on in dance or theater today has to do with the cast — Chelsea Bonosky, Jodi McFadden, Timothy Heck, Zachary McNally, Haylee Nichele, Lily Ockwell, and William D. Popp. Six of these seven men and women have come from New York after appearing in a very unusual and successful show called Sleep No More. This immersive adaptation of Shakespeare's Macbeth, which has been running continuously in New York's McKittrick Hotel since 2011, may be the single most talked-about nontraditional theater event of the decade. Audiences enter the five stories and 100 rooms of the "theater" through a speakeasy and choose which characters to follow and which rooms to observe for themselves throughout the evening, with each spectator thus creating his or her own experience of the play. Actors lucky enough to get caught up in the Sleep No More juggernaut of sold-out nights and ecstatic reviews were understandably eager to take more risks with form and presentation, and through Barruch's pre-existing creative partnership with Bonosky, who was also in the show, a new ensemble was born.
The actor playing Sweeney in this production, Popp, had a big hand in the creative process of Sleep No More, and he is just as excited about this role, citing the chance to "sing at full voice while moving at full velocity" as the opportunity that brought him to commit to Barruch's project. Popp's enthusiasm reflects something larger that permeates the ensemble — a deep seriousness of purpose and authenticity that allows them to give Sondheim's larger-than-life characters and fantastic mise en scène the kind of integrity required. Because, let's face it, as great as Sweeney Todd is, no one wants to see a weak production of this difficult and often histrionic work. Talking to the Friday Club audience on September 11, Barruch cited the efforts of music director Kacey Link as key to the cast's collective response to a situation that, in his words, "takes a challenging score full of trick notes, key changes, and tongue twisters and asks that the actors integrate singing it with the intense physicality of modern dance."
If You Go
For those intrepid theatergoers who plan to join the DANCEworks audience on Friday or Saturday night for Sweeney Todd at the Lobero, here's what to expect. You will not get the whole play, but rather a fair sample of its important musical numbers, including many songs you probably already know and love, including the beautiful "Green Finch and Linnet Bird," the scary "Epiphany," of Fleet Street's demon barber, and McFadden's dazzling, fully sung and performed version of Barruch's original "Worst Pies in London" routine, the bit that got the show rolling in the first place.
You will witness awe-inspiring movement and song from some of the most talented young performers in the world, and perhaps be present at the creation of a whole new direction for the musical, and that's not an exaggeration. After all, Adam Barruch's restlessness in the face of business as usual on Broadway is widespread, yet interest in the canon, as can be seen by the preponderance of revivals on Broadway this season, has never been greater. What DANCEworks has brought us could be the new way to reveal the depth of musical theater's greatest compositions that everyone's been looking for.
4•1•1
Adam Barruch's "exploration" of Sweeney Todd: The Demon Barber of Fleet Street premieres Friday, September 25, and Saturday, September 26, at 8 p.m., at the Lobero Theatre (33 E. Canon Perdido St.). For tickets and information, call 963-0761 or visit lobero.com