Briefs
Two Santa Barbara Residents Killed in Plane Crash
Bob Trimble and Terri Day's Small Plane Crashed in Morongo Canyon in San Bernardino County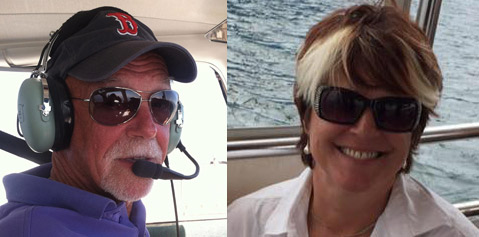 A crash of a small plane in San Bernardino County late Saturday afternoon killed two Santa Barbara residents and Accurate Aviation employees, Bob Trimble and Terri Day, as their friends and family are reporting on social media.
Officials from the San Bernardino County Sheriff's Department Aviation Division, the National Transportation Safety Board (NTSB), and the Federal Aviation Association (FAA) responded to the scene of the crash in the area of 134 Fork Springs, Morongo Canyon in the San Bernardino Mountains, according to a prepared statement from the San Bernardino County Sheriff's Department.
Although the San Bernardino Coroner's Department has not yet confirmed Trimble and Day's identities, many friends have written goodbye posts and consolatory messages to them on Facebook.
On Trimble's page, a friend wrote, "Everything that everyone has written about what kind of man he was — kind, giving, patriotic, helpful to newcomers — has been understated. We have lost a good man. My only solace is that he was living life large."
Trimble served as Executive Director of Thresholds to Recovery in Santa Barbara for 14 years and for 10 years as supervisor of the Santa Barbara Sheriff's Treatment Program.
NTSB Aviation Accident Investigator Eliott Simpson said the Piper PA-28 Cherokee Arrow airplane is still being recovered from the accident site. The NTSB is gathering radar, pilot, and aircraft service data and will release a preliminary report next week followed by a final accident report in six to nine months.