Capitol Letters
The Darkest Horse
Beltway Chin Strokers Talk Up President Jerry Brown, but State Dems Are Less Enthused
Only three things stand between Governor Jerry Brown and the White House: (a) Hillary Clinton is still breathing, (b) he makes Methuselah look like a kid, and (c) his home-turf partisans turn thumbs down.
In a below-the-radar boomlet, East Coast pundits in recent weeks floated scenarios that foresee California's venerable chief executive emerging from the tumult of the 2016 presidential campaign as the Democratic nominee.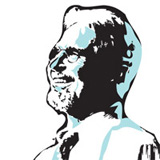 "Why Aren't the Democrats Trying to Draft Jerry Brown?" demanded the limousine liberal magazine Vanity Fair, while the usually sensible Washington Post published "The Case for Jerry Brown" and the staunchly conservative Weekly Standard posed the question, "Jerry Brown Considering Running for President?" Warhorse populist Ralph Nader even forecast a ticket topped by Brown and Elizabeth Warren, the progressive U.S. senator from Massachusetts.
"I know Jerry Brown," Nader told the New Haven Independent. "And he's just waiting. He's not going to campaign. But if Hillary sinks before the primaries, if she gets in real trouble ​— ​he's ready."
President Brown? Really?
NOT A FAVORITE SON: As a practical matter, the chances of Brown being nominated, let alone elected ​— ​sans any fundraising apparatus or an iota of national organization ​— ​are roughly equivalent to Dale Francisco becoming Secretary of Transportation.
The most recent data point highlighting the folly of the Jerry Option, as set forth by the Beltway bloviator brigade, is a brand-new Field Poll; although a huge 73 percent majority of registered Democrats give Brown high marks as governor (statewide, 56 percent of registered voters approve), only 39 percent of Dems think he should run for president.
"Despite Brown's high overall standing with voters, likely voters in California's Democratic primary next year are cool to the idea of Brown becoming a candidate for their party's presidential nomination," wrote survey director Mark DiCamillo, with characteristic understatement.
The 77-year-old governor, who blundered through failed campaigns for the White House in 1976, 1980, and 1992, until recently pooh-poohed the thought of another national race: "If I could go back in a time machine and be 66, I might jump in," he told reporters last spring. "But that's a counterfactual, so you don't need to speculate on that."
(Slight digression: How can you not treasure a pol who uses the word "counterfactual"?)
In a CNN interview last month, however, Brown himself ignited the recent speculation, offering an equivocal, murky answer when asked why he has yet to endorse Hillary, left-wing Senator Bernie Sanders, or anyone else in the Democratic field:
"I would say, though, it is early," he said. "You could have a lot of big surprises, a lot of action between now and the first Iowa caucus and the New Hampshire primary. A lot's going to happen in the Republican primary, and I think some things could happen on the Democratic side, as well."
HAMLET AND THE CLOWN CAR: The mere sound of pundits blathering about Brown reflects the unsettled state of the '16 campaign, which features both a clown car spectacle on the Republican side and frequent displays of frailties and foibles by front-runner Hillary Clinton, who generates lingering, restless anxiety among Democrats.
Despite Clinton's recent surge following the first Democratic debate, a host of uncertainties still shape an unstable political environment: Washington's obsession with drip-drip stories about her emails, her scary 2013 encounter with a life-threatening blood clot near her brain, the public's current enthusiasm for political outsiders, the unexpected strength shown by Sanders, the endless political Hamlet act performed by Vice President Joe Biden as he mulls a run, for starters.
Amid these inconstant conditions, the interest in Brown among the Capitol's chattering class is a tribute ​— ​not only to his strong performance as fourth-term leader of the nation's largest state but also to his singular standing as a sui generis political lifer who, for five decades, has crafted and sustained a public role as an independent thought leader in a professional field routinely dominated by intellectual pygmies and craven dunces.
" … Brown's case against Clinton is as serious as anyone this side of Biden," wrote Chris Cillizza, the Post's chief peddler of conventional wisdom. "And the threat he would pose to her is not to be dismissed."
Except …
BOTTOM LINE: California-based political media hucksters, including this one, for months have augured that Brown will not be in the picture when the presidential deal goes down.
A few days ago, we asked one of his most steadfast strategists if the recent national political prattle should change that prognostication. His advice: "Stand pat for now."