Voices
Dear Grief
It's Time to Take a Break
Dear Grief,
It's time to take a break. I have spent way too much time with you. The death of my father along with 20 other friends, family members, and neighbors in 2014 was unfathomable and had me reeling. I didn't think you had it in you to come back so soon — but sure enough, there you were again in 2015, back with a vengeance.
Things were going along fairly smoothly during the first half of 2015 — although I continued to mourn the loss of my father — until death came roaring back in like a lion in July when my family and I said good-bye to his brother, my sweet, favorite, beloved uncle in Chicago. My uncle Allan was one of the best male role models I've known. A kind father, faithful and loving husband, son, and brother, who was always there, whenever anyone needed him. As a hardworking blue-collar worker for the Edison Company in Southern California, he always provided for his family, until it was their turn to look after him in his final days.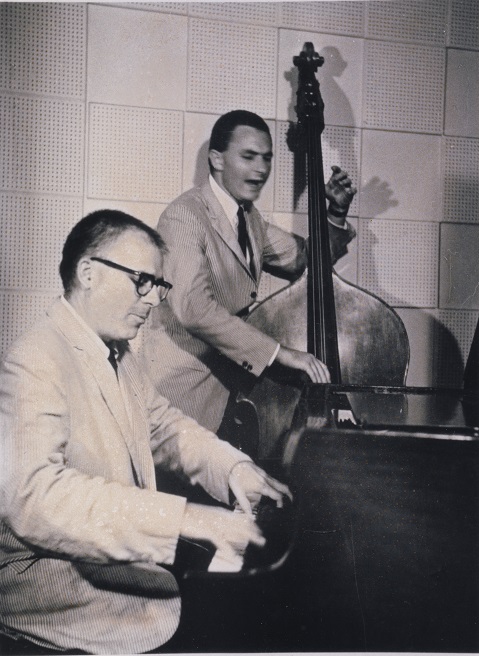 Next, the grim reaper came to claim a dear friend of our family who had been a fellow musician and friend of my father's. Bob "Von" Whitlock was someone I had loved ever since I was a little girl. Bob was an amazing jazz bassist who famously played with Gerry Mulligan and Stan Kenton and was roommates in his youth with Chet Baker. My sister discovered him slumped in his chair at home in Long Beach, having suffered a stroke and unable to communicate. We said our good-byes to him a few weeks later in a nursing home, on what turned out to be his last day on the planet.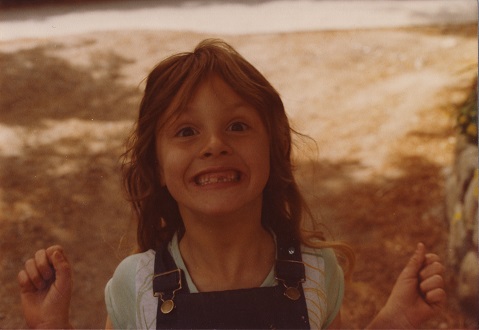 My heart broke in half with the shocking news that dear Memory McAdams passed away in her sleep in Ventura at the too young age of 47. I had known Mem since she was a little girl, and this did not seem right or fair. Her memorial at Lion's Park in Carpinteria drew hundreds of friends and family — proving that this outspoken gal, a 20-plus-year brain injury survivor with a heart as big as Santa Barbara (where she grew up) and Ventura (where she lived with her beloved aunt and uncle, Terryle and Dave Wilk) was loved by many.
When my dear friend and former business partner, Judy Rabbass, who owned High Noon clothing store on Coast Village Road in the 1980s, lost her son Russ in a motorcycle accident my heart broke in half for her. My mother and I traveled to a heartfelt memorial in Fresno, to comfort Judy and her family.
Heavy, heavy, my heart was heavy.
At the same time, I was deeply mourning the loss of a close friend in the U.K. whom I'd known since I was 16. Robin Greer was a rare book dealer and the rarest of friends, who specialized in children's illustrated books. He was an incredible father to two delightful daughters, who in turn became my very first "fairy godchildren" thanks to Robin's ingenuity. The distance deepened my grief; I was not able to travel to attend his memorial as I was tending to my best friend in hospice.
These deaths were all difficult, but not as hard as the loss of a lifelong childhood friend since age 11. Michael Margaret Stewart and I met in junior high school in Santa Monica and became fast friends. We sped through the wild 1960s having fun with boys, pot, school and school vacations, concerts, and more. We graduated from high school together — going separate ways for college. Later, we both ended up living in Santa Barbara.
Fifty years is a long time to share a friendship. Our friendship spanned marriages (two of hers), my almost marriages (that's another story), deaths (her mother, my first fiancés murder, both our father's passings just a month apart), and more.
As her end approached, during a five-and-a-half-week stay at Serenity House on the hill, my heavy heart became a lead weight, and I was numb with grief. Luckily, I was invited to Visiting Nurse and Hospice for grief counseling with the kind and patient Marsha Goldman (thank you Marsha) who helped me deal with many mixed emotions. In retrospect, I believe I had been in denial for much of the time — not wanting to believe that my half-century friend was going to leave the planet.
Michael could be demanding and exasperating in her need for perfection, but she was also smart as a whip, funny as hell and loyal. I spent many hours with her and was blessed to sit with her on her last day on the planet and tell her I loved her.
Grief is not like depression — it is its very own beast and marches to its own drum. You can try to run from grief, but you cannot hide. Marsha suggested I "talk" to my heart — the tears finally came while listening to music in my car.
On the night of my best friend's death, I mourned not only her passing — but rejoiced in her release from such terrible pain and suffering while also mourning the way our friendship had shifted over the years. Two days later, over a glass of wine at Padaro Beach Grille, I saw a rare fire rainbow. This was a healing gift — from Michael and The Universe, I like to believe.
I hung memory stars on the Hospice Memory tree in Carpinteria over the holidays, for these six friends as well as my sweet papa. My dad and his brother and fellow musician and good friend Bob are all clustered together on one branch, listening for jazz in the wind. Robin's shiny star hangs high where he can look out toward his family in England and Spain. Russ is there, too. My best friend Michael is way up high where she can survey the landscape of Santa Barbara, a place she called home for many decades, and the bluffs and ocean where we walked together during her last year on the planet. The tree becomes a place of memory.
Grief appears in many shapes and forms — and I finally found a way out of it in an unexpected way. Who can say what is worse? Losing a parent, losing a child, a lover or a best friend?
They all suck.
But I realized my five cousins' grief over losing their father was deeper than my own sadness. Bob Whitlock's great love, Ruth Price, who keeps jazz alive with the Jazz Bakery in L.A., suffered a grief deeper than mine. Naturally, Memory's mother and father and aunt and uncle and cousin, Travis, mourned more heavily than I did at her passing. As did my friend Judy, who outlives her son in grief. Those who lost parents, Michael's only son, Wade, as well as Olivia and Carolina, who had to explain death to their young children, all mourned deeply over the holidays this year and will continue to do so.
How do I know this?
Because no one's grief is deeper than my own over my father's illness and eventual demise, despite the fact that I was given an amazing gift of seeing his spirit leave his body at the moment of death.
I hold on to this experience and it keeps me in a state of wonder. In the meantime, I plan hold to those who are alive and near and dear to me even more tightly this year, while appreciating every living breathing moment on this beautiful, complicated planet we call home.