Going Green
Green Your Crib: Water Saving Through Code Changes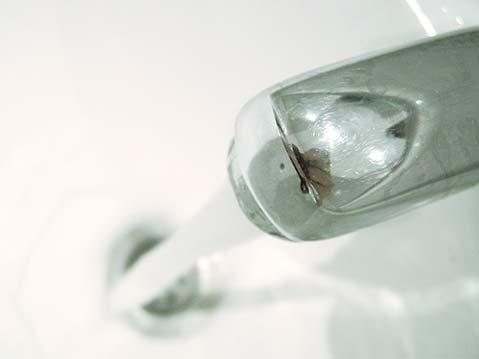 An architect friend, Dennis Thompson, reminded me the other day of the significant building-code changes that have been adopted in the past couple of years, either currently in effect or coming online in the next few years. "Some of the biggest changes are in water usage," he said. California's efforts to reduce water consumption now include many requirements that change the way we build, often improving our homes and businesses.
These changes set the maximum water-flow rate for indoor plumbing fixtures in all new buildings. It may come as a surprise to many that any home or business remodel now triggers the requirement to upgrade all plumbing fixtures in the building to these new standards. In other words, if you remodel a bathroom, you must ensure that the plumbing fixtures in your kitchen, laundry room, and all other bathrooms also meet the new standards.
What are these standards? For toilets, there can be no more than 1.28 gallons per flush (the federal requirement is a maximum of 1.6 gallons per flush). For kitchen faucets, the maximum flow rate is 1.8 gallons per minute (gpm), and effective July 2016, it will be 1.2 gpm for residential bathroom faucets (reduced from the current standard of 2.2 gpm) and 2 gpm for showerheads (down from 2.5 gpm). Nor is this the end of the changes; in July 2018, the showerhead flow rate will be reduced to 1.8 gpm, giving California the toughest standard of any U.S. state.
Because of the water-energy nexus (19 percent of fossil-fuel consumption in California is used to pump, transport, treat, and heat or cool water), these more stringent standards, when fully implemented by 2029, will save not only hundreds of billions of gallons of water but also billions of cubic feet of natural gas and several gigawatt-hours of electricity each year, according to the California Energy Commission.
Water usage outdoors on our properties is also affected by the new codes. Communities throughout California are adopting a Model Water Efficient Landscape Ordinance, which limits the allowable amount of lawn area, requires more efficient irrigation systems and controllers, and specifies permitted types of sprinkler nozzles. The California Department of Water Resources has instituted a turf-replacement program based on the highly popular and successful program of the Metropolitan Water District of Southern California, whereby residents of single-family homes can receive $2 per square foot for replacing up to 1,000 square feet of lawn with drought-tolerant landscaping.
In addition to efficient use of water, these landscape water-use ordinances also focus, for the first time, on water reuse by encouraging gray-water systems (reuse of water from sinks, tubs, and washing machines) and onsite storm-water capture. We will be seeing more and more of these reuse initiatives as we search for ways to stretch water resources further.