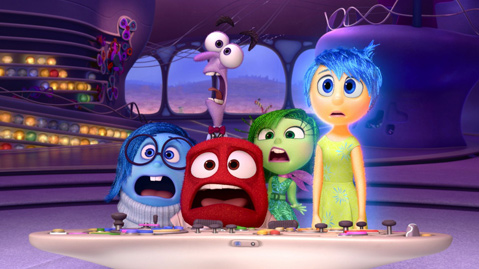 Daily Free Screenings: SBIFF will screen one of the more popular films per day at the Lobero Theatre. Times vary.
AppleBox Films: Even the popcorn and soda are free at these Arlington Theatre screenings, but arrive very early because they fill up fast: Inside Out (Feb. 6, 10am), Minions (Feb. 6, 1pm), The Peanuts Movie (Feb. 7, 10am), and The Good Dinosaur (Feb. 13, 10am).
Super Silent Sunday: Classic silent film Robin Hood will screen alongside live music by Adam Aceto on a Wonder Morton pipe organ, one of only five in the world, on Sunday, February 7, at 2 p.m.
3rd Weekend: See the fest's best films for free at the Riviera Theatre, February 19-21. Screening times will be posted on sbiff.org a day or two after the festival's closing night.
10-10-10 Student Competition: Catch the next generation's talent at this screening of all the films entered in this screenwriting and filmmaking contest on Saturday, February 13, at the Arlington Theatre.
Youth CineMedia: All are invited to see the documentary film series produced by teenagers involved in this program. A Q&A will follow.
Seminars: Educational seminars free to the public take place during the festival's run at 11 a.m. in the Santa Ynez Valley Lounge at the Engel & Völkers Pavilion.
MiniPaks: Only want to see a couple of films? Consider a four- or 10-ticket MiniPak ($60 and $140), but be advised that pass holders get in first and even early-arrival ticket holders are often left outside.
Remains of the Day: Not free, but for $60, night owls can see films screened after 9 p.m., which include some of the fest's best. See one every night, and it's less than matinee price!
State Street Pass: Compared to the $1,700 Platinum Pass, this $350 version just for films (including opening and closing night) is a steal, the only hitch being you can't see any of the primetime screenings between 4-8 p.m. each day.