Going Green
Green Your Crib: Families Are Coming Back Together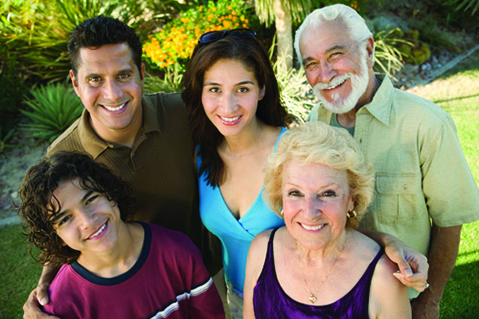 A significant shift in housing and lifestyle has been occurring in America over the past 35 years — namely, the growth in multigenerational housing. A record 57 million Americans, or 18.1 percent of the population, lived in multigenerational family housing in 2012, double the number who lived in such households in 1980, according to the Pew Research Center. Another way to understand this is that more than one in six Americans now live in multigenerational households.
After three decades of steady but measured growth, the arrangement of having multiple generations under one roof spiked during the recent recession (2007-2009) and has kept growing in the post-recession period, albeit at a slower pace.
Multigenerational housing is defined as three or four generations of the same family living under the same roof, or parents with the adult children 25 years of age or older living together. Historically, the nation's oldest Americans have been the age group most likely to live in multigenerational households. In recent years, however, young adults (ages 25-34) have surpassed older adults in this regard. Almost one in four (23.6 percent) are living with their parents, up from just over one in 10 (11 percent) in 1980.
As mentioned, the recent downturn drove different generations to come together under a single roof in great numbers, whether prompted by a lost job, a house foreclosed, a sinking pension, or expensive or unsatisfactory elder housing. While the reasons these families came together are mostly behind them, they are now staying together by choice. The benefits can be great: financial, practical, or emotional. It can be an advantageous investment for all parties, with shared household expenses and free child care. It's hard to find someone to leave your children with whom you would trust more than your parents.
Our construction company has built a number of these multigenerational dwellings through the years. The national conversation bears out what we have found to be our clients' preferences: a self-contained, apartment-like living area with its own bedroom, full bath, kitchenette, and separate entrance. This type of setup allows independence and privacy while still being in close proximity to the other members of the family. Another bonus is that this versatile arrangement has good resale value. Other possible uses might be as a home office, a rental unit, or guest quarters.
These homes are now scattered in every community across the country and will soon become the dominant housing form in many neighborhoods that once were bastions of the classic nuclear family home.