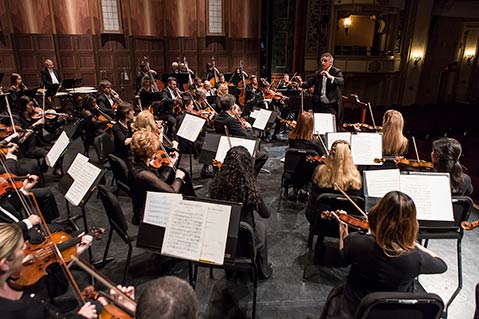 An ebullient Maestro Nir Kabaretti took the stage last weekend to lead the orchestra in a celebration of his first decade as music director of the Santa Barbara Symphony. Reminiscing about his debut/audition, which happened across State Street at the Arlington, Kabaretti avoided the subject of Brahms's Symphony No. 2, to which the group was returning, in favor of making a heartfelt statement of gratitude toward what he termed his "musical family," meaning not only the musicians in the orchestra but also the leaders of the organization and the audience in the community. The concert opened with the Prelude to Die Meistersinger of Richard Wagner, a piece clearly intended to show the fluidity with which the full orchestra negotiates a challenging score. A busy piece full of multiple themes and dramatic devices, it whetted the crowd's appetite for the Brahms, which also makes full use of every section and instrument.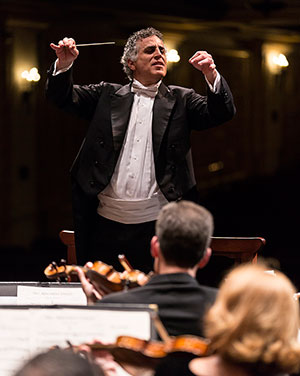 In between, Jon Lewis performed a spellbinding rendition of the Trumpet Concerto in E-flat Major of Johann Nepomuk Hummel. Written with the deliberate intention of showing off the potential of a then-new instrument, the keyed trumpet, Hummel's piece provided Lewis with a suitable platform from which to launch into the musical equivalent of interstellar space. Intricate staccato sections, dance forms, and lyrical statements all coalesced into a dazzling tour de force. At Kabaretti's invitation, Lewis rounded out the first half of the program with a great short work by George Gershwin.
The orchestra came together as one under Kabaretti's baton for the duration of Brahms's majestic second symphony. Brass, winds, strings, and percussion operated as a single unit, rising and falling as if animated by the breathing of a single organism. An encore of Hungarian Dances, also by Brahms, sent the smiling crowd whistling out of the hall and into the late-afternoon sunshine of daylight saving time.