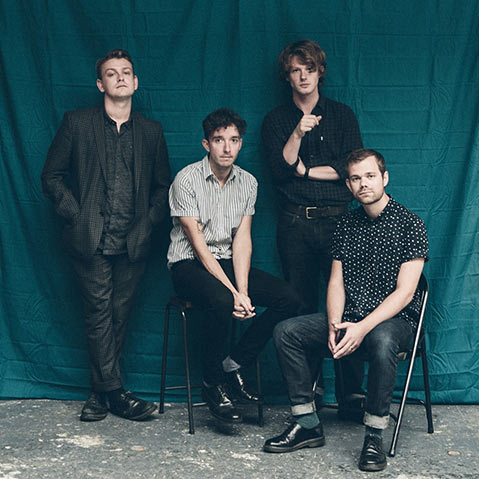 April is the foolish month, wrote T.S. Eliot once, or maybe not quite. While I never found April to be particularly cruel — if anything, it's my favorite month — it certainly is a cool time to play the fool, what with its first day being one for the clowns and merrymakers among us. And since I personally drew The Fool in a January tarot reading about my future, it seems high time for me to tell you where best to get your fun-loving done in the coming week — no fooling.
Tonight, Thursday, March 31, it's time to put your smallest pair of pants on as Mr Little Jeans takes the Velvet Jones stage. But make no mistakes — hers is a big-britches sound, full of icy electronics, nocturnal bass lines, and haunting vocals, all of which make her one of the best and most exciting electronic pop singers of the moment. Or you could consider booking a Layovr at SOhO Restaurant & Music Club as you wait for March to become April. This is the absolute last day of the month, so make it count. The band will have just released its newest EP, which shows what makes them such a unique band: Imagine reggae touched up with sprinkles and swashes of electronics and then paired with huge, almost hair-metal type riffs, as if Van Halen's "Jump" came from the Caribbean.
On the first of the month, a Friday, you'd be a fool not to seize on one of the day's several outstanding-looking concerts. The Funzone has gone to the canines, with Ohio's pop-punk band All Dogs coming to bat at the beloved beachside batting cages. Returning to the roster will be Funzone friends/family Honey Maid.
Meanwhile at Velvet Jones is a big show presented by KCRW, the Tropical Elevation North American Tour featuring Quantic, Xenia Rubinos, and our very own Givers & Takers. It may not be the 20th day of April, but this could be the time to fool around with a similar headspace, with such ultra-chill and tropical sounds raining down upon you. April is the chillest month, as T.S. Eliot also once wrote.
Where would maps be without geographers? They'd be no place at all. Should you find yourself disoriented by all the people incessantly fooling you on April 1, follow the dotted line to SOhO, where musical mapmaker Geographer charts mature and colorful electronic pop and Italo disco, a bit like Caribou. His scene may be stolen by show-mates The Crookes, who have a way of stealing things, such as the hearts of music fans around the world, or time, like in their song "I Wanna Waste My Time on You." You will likely wish you could steal more time from the world to enjoy one more song when they play.
Rounding out the weekend on Sunday, April 3, Dante Elephante is back with a big show at Velvet Jones, this time with Athens, Georgia's rising new band Mothers. For the fools who haven't yet seen Dante Elephante live, it's no joke — they're great, and they play the kind of live music that leaves you feeling more excited, enthused, and energized than when you entered.
And continuing the theme of foolery and fun, Santa Barbara's heroic Nerf Herder is back with a vengeance. The group's newest album, Rockingham, offers more than a smile a minute with its good-humored, geeky rock. Wear your best cosplay getup — I bet the band would get a kick out of it.
So after the mayhem of March, let this April be a little more lighthearted and a little more fun. Everybody plays the fool — so let's play.