"Write about your sorrows, your wishes, your passing thoughts, your belief in anything beautiful," wrote R.M. Rilke in his "Letters to a Young Poet." Following that advice, the 30 poets below did just that. In celebration of National Poetry Month, Santa Barbara's former poet laureate David Starkey has compiled a primer of poetry books to read — one for each day of April.

Chana Bloch, Swimming in the Rain: New and Selected Poems: While Bloch's earlier poetry is well crafted, it's the spare, precise, ironic, and wise poems collected during the last five years that make this new book exceptional. In "Divorce," for example, she writes: "I choked him in a dream and woke up / choking." And the title poem rejoices, "Thank God / I've the good sense at last // not to come out of the rain."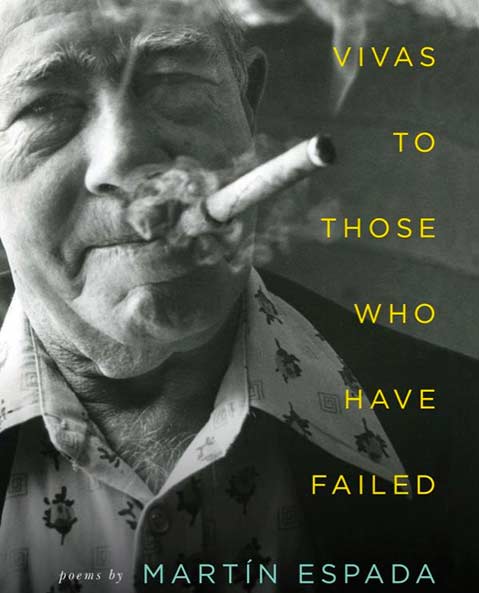 Martín Espada, Vivas to Those Who Have Failed: The title comes from Whitman's "Song of Myself," and Espada's latest collection is full of working-class heroes — from Union strikers to Howard Zinn to the Puerto Rican nationalist Lola Rodríguez de Tió to Espada's activist father. Yet for all his political fervor, Espada is a poet first, and a good one.
Laurel Blossom, Longevity: "One morning. / One bright blue morning. / One clear and beautiful, oh, September morning. / When I look down and see my sister's hands." So begins Blossom's book-length meditation — fragmented and told in reverse chronological order, but eminently readable — on mothers and daughters and sisters and 9/11.
Camille Rankine, Incorrect Merciful Impulses: "A long memory, / I have been warned, is a curse," Rankine writes in "The Free World," yet this collection of nuanced and deeply introspective poems shows she has a long memory, indeed. Every experience is potentially charged, and every emotion exists as a vehicle for further inquiry into the speaker's — dare one say it? — heart.

Sinéad Morrissey, Parallax and Selected Poems: The sheer variety of subject matter — cathedrals, daughters, 18th-century prisons, shadows in Siberia, Baltimore — and poetic forms — villanelles, sonnets, and ottava rima — is almost overwhelming, especially as Morrissey manages to pack it all into 200 pages. Nevertheless, there's no sense of Whitmanian excess. Every line is carefully crafted, "finished and intricate."

Ada Limón, Bright Dead Things: "I swear, I'll try harder not to / miss as much," Limón writes in "The Tree of Fire," and she doesn't miss much in these short, observant poems that might almost read like diary entries if they weren't so carefully crafted, so full of "the invisible gift, what / we see when we stare long enough into nothing."
C.D. Wright, The Poet, the Lion, Talking Pictures, El Farolito, a Wedding in St. Roch, the Big Box Store, the Warp in the Mirror, Spring, Midnights, Fire & All: Wright's later poetry can be somewhat mystifying, but as a writer of hybrid poetry/criticism, that mystery is married to clarity. The book's long title only hints at the many subjects — not all poetic — that engaged the brilliant intelligence of this unique figure in American letters, who sadly passed away in January.

Juan Felipe Herrera, Notes on the Assemblage: Our new national poet laureate is a relentless experimenter, and very political. "[B]ut I was the one that saw it (drone aftermath)" for instance, contains several pages of nothing but scattered letters that resemble a drone strike. He writes of the 2015 church massacre: "9 killed in Charleston, South Carolina / they are not 9 / they are each one / alive / we do not know."
Ross Gay, Catalog of Unabashed Gratitude: Rarely has a book's title so perfectly suited its contents. Gay finds occasions for joy in everything from ants to armpits, and especially in fruits and flowers and gardens. Yet Catalog of Unabashed Gratitude is unsentimental and doesn't turn away from ugliness: It is simply the poetic record of a man who has chosen to be happy — deliriously so.
Georg Trakl, Poems: Book One of Our Trakl (Trans. by James Reidel): Translator James Reidel has tried to "channel Trakl … to have him, so to speak, absorbed in the right dosages he — as a poet, pharmacist and addict — intended." Trakl died in 1914 of a cocaine overdose after an extended bout of depression triggered by serving as a medical officer at the beginning of World War I, and this first of a three-volume collection of his poems captures that misery in excruciating detail.
Michael Dickman, Green Migraine: Lots of irony, white space, and repetition — in the hands of a lesser poet this might be a recipe for pretentiousness, but Michael Dickman handles his material with grace and delicacy, especially in long final poem "Lullaby," where he says of his son: "What arrived from light-years away is here already spinning in the kitchen practicing his ABCs."

Daniel Nadler, Lacunae: 100 Imagined Ancient Love Poems: The idea is so ingenious — invent fragments of poems that might be translations from, say, ancient Assyrian or classical Kannada — that the poetry itself could almost have been an afterthought. Fortunately, Nadler's poems have an admirable strangeness and simplicity, as in this complete (untitled) piece: "The growing fingers of clouds meet / like children / discovering they have hands."
Frank Stanford, What About This: Collected Poems: The biography of Frank Stanford, the hard-living Southern poet who shot himself in the heart at age 29, has often outshone his poetry, which had been out of print and hard to find. There are some fine moments in this enormous book, but Stanford's 1970s-inflected free verse doesn't hold up as well as his many fans might hope.

Joy Harjo, Conflict Resolution for Holy Beings: "We make a jumble of stories," Harjo writes of people living in cities. "We do not dream together." Her book is an attempt to overcome that jumble and disconnection, and while its title has an ironic ring, the poems themselves are sincere in their search for a unifying spirituality.
Madhur Anand, A New Index for Predicting Catastrophes: Anand is a professor of environmental sciences, so it's not surprising that she would write a poem titled "Cellulose and Pigment." What is surprising is that such a poem would contain lines that are both taxonomically precise and elegantly phrased: "Elliptic, large-lobed, fine-toothed edges, margins predict / every unshaded niche in the disordered array / of green."

A Sulfur Anthology, edited by Clayton Eshleman: There's almost as much prose as poetry in this collection of highlights from the 20 years of the avant-garde magazine Sulfur, and that makes sense, as the journal frequently sought to define, and redefine, the boundaries of poetry. It's difficult material but worthwhile. As you read, you can almost feel yourself getting smarter.
Karen Solie, The Road In Is Not the Same Road Out: The agitated intelligence and music of John Ashbery can be heard in some of these poems, but there is something darker and more intentional in Solie's verse, as she grapples with the complexities of life in 21st-century North America: "The imagination, whole, yet incomplete, / feels its edges."
Kevin Young, Blue Laws: The book's title, Young explains, alludes not only to Sunday religious laws but also "to the blues music that informs America's and my own." Indeed, music is the guiding metaphor in this huge, and hugely satisfying, collection, which investigates the African-American experience with an insight and thoroughness few poets have achieved.
Sandra Beasley, Count the Waves: The majority of the poems in this collection take their titles from a mid-19th-century "compendium of phrases that could be referenced by number, a code for conversation over long distances." Among these phrases are "Do Not Expose Yourself to the Air" and "The Calamity Is Not Serious." The poems often have only a tangential relation to their titles, but with a poet of Beasley's imaginative gifts, that hardly matters.

Sjohnna McCray, Rapture: Rapture is the well-deserved winner of one of America's most prestigious first-book prizes, the Walt Whitman Award. McCray's two chief subjects in the collection — his father's experiences in Vietnam and his own sexuality — intertwine in fascinating ways, appearing again and again, "like the ache of a missing leg, / the twitch of an invisible limb."
Linda Pastan, Insomnia: It's astonishing how much thought and feeling Linda Pastan can infuse into poems that are often no more than two or three sentences. Time slows down, and one's focus intensifies, as in "MRI": "I long / not for health but for simple quiet: / the storied silence / of outer space."
Medbh McGuckian, The Unfixed Horizon: New Selected Poems: To read a Medbh McGuckian poem is to become, almost immediately, lost in a wash of images and metaphors that only connect intuitively, associatively, obliquely. Dreams are a frequent subject of her poetry, and their strange power is mirrored in many of McGuckian's lines: "a flame with no clothing, / a death's head carved / with a human head inside it."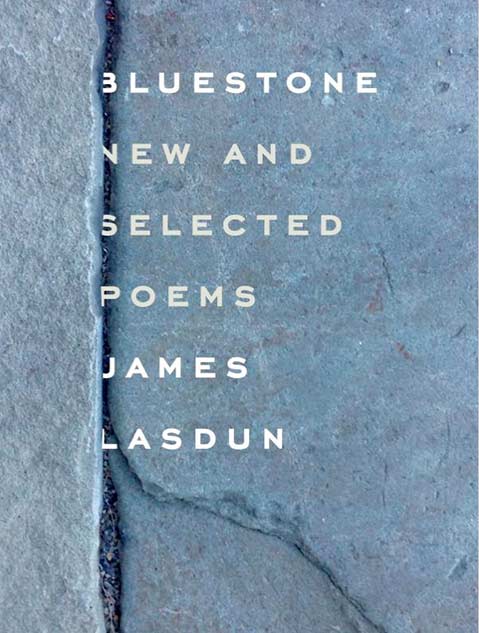 James Lasdun, Bluestone: New and Selected Poems: The world Lasdun creates is both beautiful and menacing, and often deeply disappointing. Fans of good poetry will be tempted to linger there, but they should anticipate paying the price: "somewhere a disturbance, a harsh human cry, / and one man less climbs out than waded in."
Tom Sexton, A Ladder of Cranes: A former Alaska poet laureate, Sexton writes of his state with clarity and rigor. Yes, there are literary allusions — he's particularly fond of the classical Chinese poets — but mostly these are poems that begin and end with careful observations of "the last frontier," a place where a loon "fills the bay with a single glacial call."
Matt Rader, Desecrations: Rader's descriptive abilities are so precise and so inventive that it would be impossible to catalog them even in a much longer review. Here are two: children "crowd around / To study the xylophone of vertebrae / The deer has left on the schoolhouse floor" and "the white aspen swimming / In its riffle of sky…"

Mark McMorris, The Book of Landings: "I started to think of lyric poetry as dubiously fragile and apt to crumble over time," writes Mark McMorris in the introduction to the final two books of his trilogy, Auditions for Utopia. His solution was to write poetry that includes grids filled with single words and poems beneath drawings (or is it vice versa?). "City of Palimpsests," indeed.
Circe Maia, El Puente Invisible/The Invisible Bridge (Trans. by Jesse Lee Kercheval): Maia's brief, imagistic poems often use domesticity as a window on the stranger, wider world, with the lines frequently punctuated by unlikely questions: "How does the light learn to grow dark? / Must it practice growing dim?" Jesse Lee Kercheval's unadorned translation allows the Uruguayan poet's work to speak clearly, to breathe.
Alice Attie, These Figures Lining the Hills: Attie is known primarily as a photographer, so this book of poems and drawings — many of them composed of words — is a departure for her, and quite a successful one: "Time and the weight of it. Place and the weight of it. Fear and the event of it. The lines. Essential. Essential, all of it."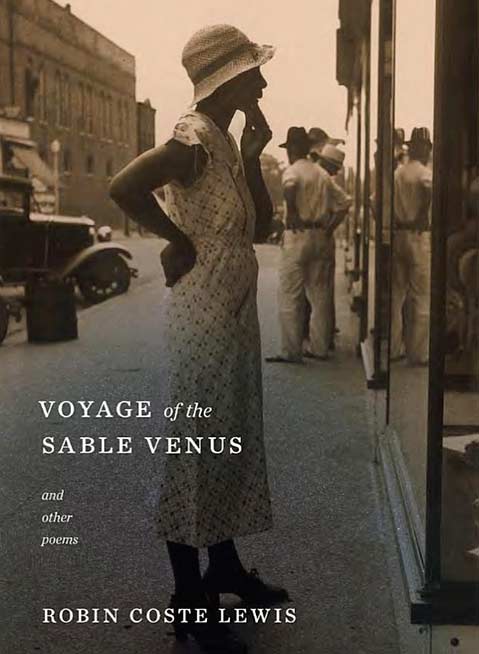 Robin Coste Lewis, Voyage of the Sable Venus: The book's centerpiece is a brilliant found poem consisting of "the titles, catalog entries, or exhibit descriptions of Western art objects in which a black female figure is present." Coste Lewis is especially skilled at breaking lines: "Figure of a Negro Woman / Holding / Her Child Over / Her Head / Out of Reach / Of a Serpent / Climbing Up / Her Dress."

Abdourahman A. Waberi, The Nomads, My Brothers, Go Out to Drink from the Big Dipper (Trans. by Nancy Naomi Carlson): Waberi writes the sort of spare, clear poetry one would expect of a poet whose chief subject matter is the desert. Born in Djibouti, Africa (although writing in French), Waberi selects his words with great care, which results in a book of extremely short, yet powerfully suggestive, pieces: "for miniature republic / parsimonious poems."
Editor's Note: The correct year of Georg Trakl's death has been added to this article, as has a description of the new book of poems to be the first in a three-volume collection, rather than Trakl's first book of poetry.