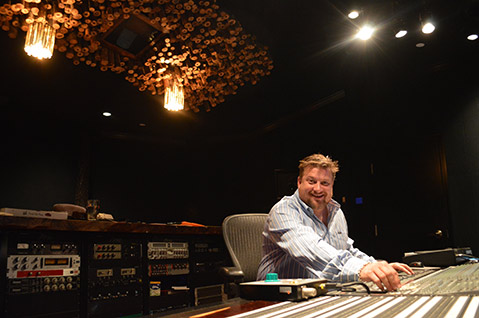 Playback Recording Studio is back; in fact, it never left. Recent staff changeovers have led some in town wondering if the studio has shuttered its doors. The rumors aren't true — quite the opposite. This year sees the venerable recording bastion expanding its services, offering a greater array of rooms, personnel, and equipment to serve an even greater set of entertainment needs.
Hearsay has circulated recently that Playback was no longer doing business, but owner and head engineer Tucker Bodine figures that misperception was not only from staff switch-ups but also due to a slight shift in focus, as he worked with fewer area artists than in the past and directed more energies toward publishing.
But Playback is very much here, and bigger than ever. So what's new at Playback? Lots. Santa Barbara favorite Layovr now works as the house band, ready to bring its musicianship to any project that needs a band. "We have done this with many artists, and the results have been incredible," Bodine said.
There are also new rooms — a writer's room called the Dragon's Den, and Studio B, a place where artists can develop their sound with the assistance of in-house production team Undefeated, which consists of chief engineer DJ Overtone and Austin Sexton. Playback is expanding its publishing assistance, too, helping artists secure ASCAP licensing and offering recording rates for those with smaller budgets. "We have a lot of inroads for placement for artists," Bodine said.
Playback is also continuing to do more and more television and commercial work, with projects that include postproduction on Jeff Bridges's The Giver and commercials for Geico and Burger King. The studio is reaching out, too, with community events in the works, including an industry mixer at UCSB.
Yet with all these expansions, Bodine said one thing has remained unchanged: the atmosphere. "What makes Playback special and sets us apart is the vibe," he said, citing the relaxed setting and the TEC Award–winning, acoustically tuned rooms by Chris Pelonis.
So the studio's not closed; it's very much alive. "It's been amazing to see how diverse the culture in town is, and it's been an unbelievable experience to help others pursue their dreams," Bodine said. "We're grateful for everybody here in town who's supported us over the years." Here's to many more years ahead.