Capitol Letters
Senate Portsiders
Face-to-Face, Rivals in the Race to Replace Barbara Boxer Tilt Left
During the first debate of California's U.S. Senate race, a journalist noted the many liberal positions taken by alleged conservative candidate Duf Sundheim and posed an intriguing question:
"Mr. Sundheim, why are you a Republican?"
The challenge to a former state party chair by John Diaz of the San Francisco Chronicle, during the April 25 debate in Stockton, captured the political tenor of the event, matching the two leading Democrats and top three Republicans in the contest to replace retiring Senator Barbara Boxer. There are 34 wannabes for the office on the June 7 primary ballot.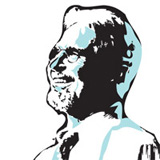 At a time when Democrats dominate state politics, many state Republicans fear the fallout in California from the extremist rhetoric of Donald Trump and Ted Cruz. With the finalists in the GOP's national campaign heading toward the first meaningful presidential primary here in four decades, and the political zeitgeist roiling with conflicts about wealth disparity, this helped explain why four of the five Senate contenders in the debate rolled out their best Eugene Debs imitations.
"I think we have to crack down on Wall Street," said Republican Ron Unz, for example, "just like Bernie Sanders is saying."
WAKE ME WHEN IT'S OVER: The GOP's off-the-wall presidential cage match has utterly overshadowed the Senate race, which was expected to be a spirited battle but so far has been barely somnolent. The Field Poll just reported that Californians are "unusually inattentive and largely disinterested" in it, with nearly half of likely voters still undecided.
Among those who favor a candidate, Attorney General Kamala Harris leads with 27 percent, with fellow Democrat and Orange County Representative Loretta Sanchez second, with 14 percent. The three Republicans ​— ​Sundheim, Unz, and Bay Area lawyer Tom Del Beccaro ​— ​total 11 percent.
Amid this political landscape, Harris effectively won the debate simply by not losing, while the gaffe-prone Sanchez also did nothing to damage her position, setting the stage for a possible Democrat-on-Democrat November runoff. No Republican has raised enough cash to mount a TV ad campaign, so the Stockton debate ​— ​and another scheduled in San Diego next month ​— ​offered the largest audience they are likely to have. Here is a look at how the deal went down:
HARRIS: Infuriatingly cautious, if not craven, Harris deflects even the most mundane questions with evasive platitudes: Income inequality? "No question, it's a big issue." Terrorism? "It is a very real issue." Immigration? "It's the most front and center human and civil rights issue of our time." Oy. Still, she's the class act in the field ​— ​poised, lucid, adept, and serious-minded, if still under-informed about national issues.
SANCHEZ: Especially compared to Harris, Sanchez is unpolished and often unedited, and just loves non sequiturs; asked how she would end D.C. gridlock, for example, she said, "I'm not the status quo … I've been changing Congress for 20 years." Um, okay. Still, her experience on the House Armed Services and the Homeland Security committees makes her best qualified on national security, her central campaign argument.
SUNDHEIM: A key player in the recall of ex-governor Gray Davis, Sundheim is a throwback moderate Republican, in the mold of Pete Wilson and George Shultz. But his debate performance was lackluster and uneven, filled with obscure historic references (Harry Truman's work on the UN with Senator Arthur Vandenberg? Really?) and a baffling number of references to his wife's biography, rather than his own. In the end, it brought to mind Admiral James Stockdale, Ross Perot's 1992 running mate, who famously opened his debate against Al Gore by asking, "Who am I? Why am I here?"
UNZ: Zillionaire political gadfly Unz produced the most diverting performance, not only calling for a Wall Street crackdown but also emphasizing the need for a federal minimum wage increase and trashing President George W. Bush's foreign policy. Unz's major political achievement is the 1998 passage of the divisive Proposition 227, which cut back bilingual education and alienated Latino voters; he admitted in the debate that he's running for Senate mostly to highlight his effort to stop an attempt in Sacramento to roll back the measure.
DEL BECCARO: Also a former GOP chair, Del Beccaro did an excellent job of staking out the most conservative voters in his party, consistently contrasting himself to the rest of the field with his disdain for government. His unreconstructed, Reagan-era dogma ​— ​unbounded faith in the power of unregulated markets and a militaristic foreign policy based on "moral clarity" ​— ​speaks directly to right-wing voters, and if any of them tuned in, he did himself a lot of good.