Briefs
Suspected Child Molester Arrested Downtown
Police Credit Citizen Reports with Locating Suspect Quickly
Two young girls were sexually assaulted in their family's waterfront apartment early in the morning on Saturday, according to the Santa Barbara Police Department, which credits the public and area businesses for their help in apprehending a suspect by nightfall.
Matthew Robert Torres, a 39-year-old transient described by police as having ties with Ventura, was arrested after police received numerous calls that a man matching the description of the attacker was seen on State and Carrillo streets.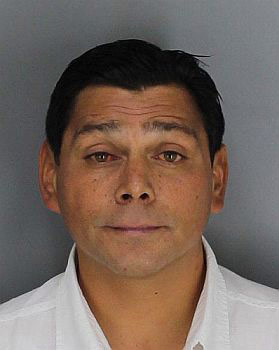 The father of the two girls, both younger than 14 years old, was awakened on July 23 around 4 a.m. by noises coming from their bedroom. He encountered a strange man in their home and threw him out. He then learned his daughters had been molested and called police, who determined the man had entered through an unlocked door. As police searched for a suspect, the girls went through child forensic interviews and medical exams; they and their family were referred to sexual assault victim advocates.
The streets and blocks around the apartment were searched as police looked for a man who fit the description: Hispanic adult, 5'8 to 5'10" and about 200 pounds, wearing a white button-up shirt and white shorts, and carrying a cloth bag or backpack. Officers also contacted businesses with video surveillance cameras to try to obtain an image that matched the man's description; they found one taken on the 200 block of State Street at about the right time.
By 6 p.m. Saturday evening, the image was being disseminated via press release, Nixle, Nextdoor, Facebook, and Twitter. A number of callers told police detectives they'd seen a man fitting the description on the 100 block of West Carrillo Street, and police "saturated" the area, according to police spokesperson Sergeant Riley Harwood. Torres was spotted by Officer Michael Epstein and Lieutenant Kenneth Kushner at around 9 p.m., and they took him into custody without incident. He was charged with two counts of sexual assault and burglary and booked into County Jail on $100,000 bail.
The police department added that prowlers look for open doors and windows during hot weather. They advised keeping ground-level doors locked and security alarms and motion-activated lighting on, if available.