Capitol Letters
State of Play
Despite Trump Rumbles and Clinton Stumbles, She's Still the Pick to Win
The cage match campaign for the White House remains Hillary Clinton's to lose. Less than 50 days before the election, she seems equal to the task.
A new rash of scary polling for Clinton followed a late-summer series of unforced errors by the Democratic nominee (most asinine: trying to keep secret the fact she had pneumonia ​— ​really, Hillary?).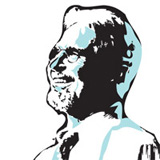 Combined with the success of Donald Trump's Campaign Team 3.0 to make him appear mildly sane for periods of up to 48 hours, the new numbers predictably induced a new round of political bed-wetting by Hollywood lefties and other liberal types ("I'm freaked out," one prominent pro-Hillary producer bawled to the TMZ-lite website The Wrap).
In a polarized nation, however, the presidential contest inevitably was bound to tighten by autumn: Clinton's post-convention bulge in the polls was a news-driven blip, and legions of erstwhile Never Trump Republicans since decided to hold their noses, trudge back home, and cast an Anyone but Hillary GOP vote.
Four key factors will determine if Hillary ultimately blows it on November 8.
PEEVY EVs: Presidential races, of course, are not national plebiscites, but 51 separate state elections (don't forget plucky D.C.). So while Clinton still holds a small but significant lead in the projected popular vote, it is her recent slide in key toss-up states ​— ​Florida, Ohio, Iowa, Nevada, and North Carolina ​— ​that most troubles Team Hillary.
Still, her worst-case scenario at the leading interactive electoral vote forecast outfits (best bets for Clintonites who wish to torture themselves daily: Google "538," "270 to Win," "Real Clear Politics," and/or "Sabato's Crystal Ball") shows how she could lose all five and still win the presidency.
THIRD PARTY MILLENNIALS: Crucial slices of the electorate currently favoring Libertarian nominee Gary Johnson (8.5 percent) or Jill Stein of the Green Party (3 percent) suggest third parties in 2016 could play their most consequential role since 2000 (hello, Ralph Nader!). Their support comes mostly at the expense of Clinton, according to most surveys.
Hillary's worst news here is that armies of 18- to 34-year-old voters, a key part of the Obama coalition, are meh, at best, about her candidacy, after overwhelmingly favoring primary rival Bernie Sanders; one major poll shows 44 percent of millennials support Johnson or Stein.
The fact that a substantial majority of the entire electorate presumes that Clinton is not honest is bad enough. However, that belief is magnified strikingly among the munchkin class: According to the respected Quinnipiac Poll, the 18-34 cohort judges her dishonest by an extraordinary ratio of 77 percent to 21 percent,
"There's something deeper, and darker, about millennial opposition to Clinton and the attendant blitheness toward the prospect of a Trump presidency," millennial political writer James Kirchick asserted last week, in a contentious piece at The Daily Beast. "It's best described as a mix of moral relativism, historical ignorance, and narcissism …
"[The] main reason for millennial apathy toward the possibility of a Trump victory, I suspect, is a lack of historical understanding," he added. "Millennials, particularly American ones, are too young to have any memories of the Cold War, never mind World War II, when fascists ruled Europe and millions of people died as a result. Trump's echoes of fascist movements past has no resonance with us."
UNFIT FOR SERVICE: Perhaps it's merely a failure of benighted imagination, but it's hard to envision Americans electing as president a person they overwhelmingly agree is unfit for office. Over at Vox, an excellent analysis of Quinnipiac's national survey yielded these numbers: just 38 percent of those surveyed said Trump is qualified to be commander in chief (compared to 62 percent for Clinton); about 70 percent said he lacks the experience for the job (about 70 percent said she has it); nearly 70 percent said The Donald is "not level-headed" (more than 60 percent said The Hill is); more than 60 percent said "the way Donald Trump speaks appeals to bigotry."
THREE ROUNDS FOR THE CHAMPIONSHIP: Of course, the Republican has a splendid opportunity to prove those perceptions wrong: the three upcoming, 90-minute presidential debates.
If such a thing is possible, Trump needs to check his Wild Man instincts with a performance that convinces people he is a plausible president. By contrast, Hillary's challenge is to present a positive rationale for her candidacy that goes beyond I'm-not-Trump and fires up key factions of the Democratic base now tepid about her campaign.
Round One is Monday, September 26. Hillary needs to clean his clock.