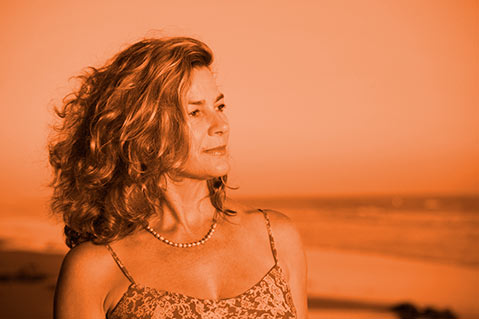 For serious musicians, the question of repertoire is all about return on investment. If you are going to put in the time, the material ought to be the kind that keeps on giving back. Think Aretha Franklin's investment in Otis Redding's "Respect," or the effort Pablo Casals and Yo-Yo Ma both put into learning Bach's cello suites. Santa Barbara singer Kimberly Ford is currently riding one of these once-in-a-lifetime connections with the music of Joni Mitchell. Ford has loved Mitchell's songs since she started singing and credits that early exposure with some of the magic she's feeling now, but after talking to her, it's clear that the main power source is her commitment to the journey. What was once a profound appreciation has grown into something more, closer to a co-creation.
On Monday, November 7, Ford will take the Lobero stage with her Celebration of Joni Mitchell band for a benefit that will support the Santa Barbara Vocal Jazz Foundation, an organization that brings uplifting music lessons to elementary schools. Now deep into her Joni journey, Ford has made multiple appearances at the annual JoniFest held in Mitchell's hometown of Ruby Lake, British Columbia, Canada. Ford has perfected the 20 distinct open guitar tunings necessary to play Mitchell's music correctly. The result of accepting this challenge to learn what Mitchell called her "chords of inquiry" on the guitar has been a rich musical reward. Ford told me "it's a boundless feeling" when she strums these painstakingly acquired notes, and that the discipline involved has "been very freeing." No doubt listeners in the audience on Monday, November 7, will share that sensation while aiding a worthwhile cause.
4·1·1
A Celebration of Joni Mitchell featuring Kimberly Ford is at the Lobero Theatre (33 E. Canon Perdido) on November 7 at 7:30 p.m. For tickets and information, visit lobero.com, or call 963-0761.