Cover Story
Planned Parenthood Faces Congressional Defunding
National Public Health Crisis May Result If Planned Parenthood Is Forced to Close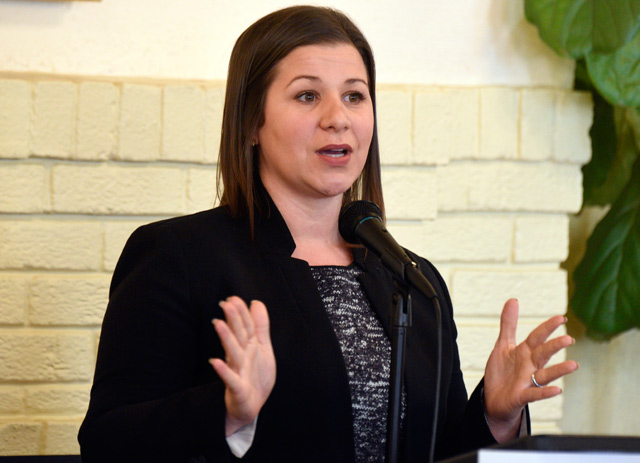 Incoming President Donald Trump and the Republican-controlled Congress have placed defunding Planned Parenthood high on their to-do list. Because the national organization offers abortion services, congressional Republicans are determined to stop all federal funding, even though the majority of patients who visit Planned Parenthood clinics are seeking general preventive and reproductive health care. An estimated 5 percent of patients get abortions. If federal funding is successfully blocked, it could have a major impact on public health across the nation. Planned Parenthood would be forced to close centers or reduce the number of services it offers, leaving hundreds of thousands of women without a health-care provider.
Planned Parenthood is a not-for-profit organization that offers birth control, cancer screening, sexually transmitted infection (STI) and pap testing, human papillomavirus vaccines, and other health exams and services. In Santa Barbara, the health center, located on Garden Street, has been serving our community for 52 years. (It is one of five centers operating within the Planned Parenthood California Central Coast [PPCCC] partnership.) This past year, Santa Barbara's Planned Parenthood performed 1,160 breast wellness exams, 19,663 STI tests, and 940 cervical cancer screenings, in addition to providing contraceptive services to 72 percent of its female patients.
Since California law prevents a woman's income from determining whether she has access to a safe and legal abortion, state funding is available for abortions. But this still leaves Planned Parenthood relying on federal reimbursements to make up approximately 80 percent of its budget, mostly through Medicaid payments. For the Central Coast Planned Parenthood clinics, that means as much as $10.7 million in federal money has funded the preventive and reproductive health-care services they provide each year.
The Republican majority in Congress is planning to ban Medicaid recipients, who make up 87 percent of Planned Parenthood's patients nationally, from choosing the organization as their health-care provider. Without its Medicaid patients, Planned Parenthood will be vastly underfunded. Conversely, Medicaid patients will be left without access to quality care. The current congressional proposal, therefore, effectively targets young women from low-income communities, the largest demographic of both Medicaid recipients and Planned Parenthood patients. In Santa Barbara, the proposal could leave 8,670 people without access to quality health services. "It's a very cruel ploy to interfere in health-care access for the most vulnerable," said Jenna Tosh, president and CEO of PPCCC.
According to Alexandra Snyder, the executive director of Life Legal Defense Foundation, a supporter of defunding Planned Parenthood, people could just go to primary-care physicians instead. Planned Parenthood, she said, doesn't treat "life-related issues, like bronchitis."
However, in California, as across the nation, there is a serious shortage of family practitioners, which has left community clinics overburdened and many individuals without doctors, particularly those from low-income neighborhoods. "We do know that community clinics are already struggling with serving the patients who are coming to them. … Planned Parenthood is a vital part of the health-care safety net," said Tosh.
Undeterred by Congress's determination to destroy Planned Parenthood, the organization is committed to working in communities that need their help the most. "We are not going to accept that any of this is inevitable. We are focusing all of our efforts on fighting back," said Tosh. "We encourage everyone to stay informed and get involved." The dismantling of Planned Parenthood could place the nation in a public health crisis. The state delegation, state legislature, and governor of California recognize the danger in such a move and are working in partnership with Planned Parenthood. "We've had to fight every step of the way," said Tosh. "We have a history of fighting for progress. This has always been an uphill battle."
To find out how to help, visit istandwithpp.org.