Outdoors
Pools at The Playgrounds
Rainy Season Fun at Santa Barbara's Mountaintop Wonderland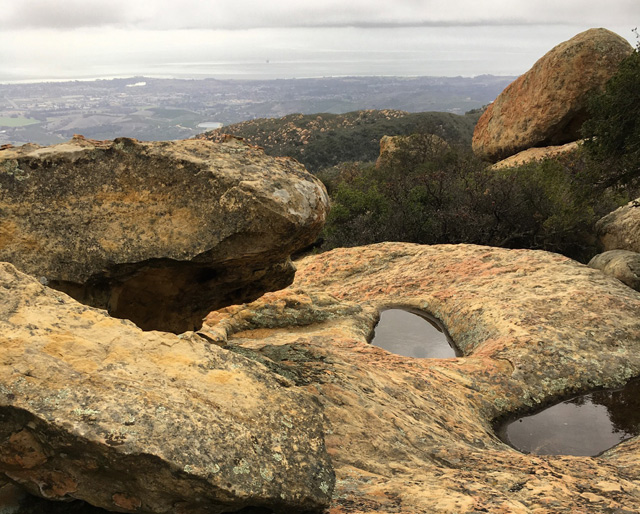 Many know The Playgrounds, perched high atop Goleta off West Camino Cielo, as just that: a Mother Nature–made playground of sandstone boulders, dark caves, and narrow ravines, familiar to rock-hoppers, revelers, and relaxers. After recent rains, though, the familiar becomes unfamiliar, when usually dry rock bowls capture the sky's offerings.
On a January hike, I went back to the playground of my teenage years (which were memorably rainier) and saw small puddles enjoying momentary existences while, down below, reservoirs lay still amid an ongoing drought and the ocean met perpetually with the land. On this landscape sculpted by oceanic water millennia ago, when the sea left seashells in the sandstone, it was a ponderous delight to see these little moments of water.
These periods of rain give places such as The Playgrounds and the more popular Lizard's Mouth a new character. Now would be a great time to head up to Camino Cielo, refreshed by the rains.