Film & TV
Amanda Graves on Learning at the Movies
SBIFF Education Director Talks Programs for Young Viewers and Filmmakers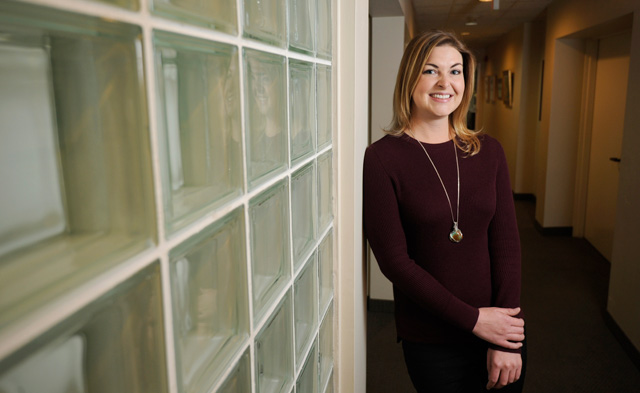 Almost all of us, it's safe to say, are raised in part by the movies we watched growing up, with cinema shaping our worldviews and sense of selfhood. As the Santa Barbara International Film Festival's new education director, former high school filmmaking teacher Amanda Graves oversees what kinds of movies and messages young viewers will take in, aiding in providing programming that is family friendly and educational. What's more, through mentorships and film studies programs, she's also helping inspire the next generation of filmmakers.
What educational programs are you most excited about this year? All of our educational programs are exciting and unique. For Mike's Field Trip to the Movies, we will be welcoming 4,000 4th through 6th grade students from across Santa Barbara County to watch Zootopia, who get to hear from the film's directors, Rich Moore and Byron Howard. I am excited to see how many families will be positively impacted through AppleBox Family Films, which provides the opportunity for families to share the experience of seeing a movie together for free. I am also eagerly anticipating seeing the Film Studies Program in action: 29 students from across the country will have access to seminars, panels, private screenings, and celebrity tributes. Many of the students selected have not had access to film festivals previously, and this will be an invaluable experience. Finally, I am thrilled to see the 10-10-10 mentorship and competition during the festival … it is a brilliant idea and one of the programs I am most interested in.
What made Zootopia a good pick for this year's Mike's Field Trip to the Movies? Zootopia's message is against bullying and stereotyping while it promotes inclusiveness and equality, and it presents these important themes in a way that is accessible for children. Many teachers have creatively integrated the themes from the film into their lesson plans as a basis for teaching critical thinking. We provided participating teachers with a Zootopia study guide to use with their students, and visited [county elementary schools] with industry professionals, who spoke to the students and engaged them through hands-on filmmaking demonstrations. Nearly 700 students cumulatively attended the presentations, and it was heartwarming to see how inspired and excited they were.
You mentioned wanting to expand and grow the educational programs in the coming years. How would you like to see it grow? I think that the acquisition of the Riviera Theatre provides an exceptional opportunity to provide year-round educational outreach. For instance, programs like Mike's Field Trip could become year-round events, impacting even more students throughout S.B. County. I also have several ideas for programs that would focus on empowering underserved, marginalized, and at-risk populations, as film provides a unique and powerful voice for those who may otherwise be voiceless.
Why is it important to involve S.B. youth in the filmmaking and viewing process? Film is very effective not only in evoking self-reflection and discovery but in cultivating empathy by allowing the viewer to experience a different perspective. By encouraging people of all ages to approach film actively, rather than as a medium to be viewed passively, we can promote curiosity, wonder, and critical thinking. As a former high school filmmaking teacher, I have seen the sense of accomplishment a child has when he or she effectively tells a story to others. There is a great sense of confidence that comes through the empowerment of being given a voice and of being heard.