Film & TV
This Beautiful Fantastic
Producer Andrea Iervolino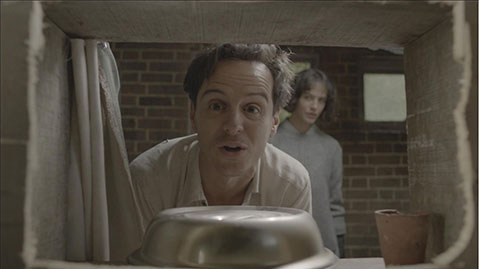 In this lovable modern day fairytale, our protagonist (Jessica Brown Findlay), who was raised by ducks, strives through her OCD ways to become a children's book author, eventually finding guidance from her grumpy neighbor (Tom Wilkinson) and their shared garden. It's directed by Simon Aboud, son-in-law of Sir Paul McCartney. See facebook.com/thisbeautifulfantastic.
How did you acquire this film?
It is rare nowadays to find a gem such as Simon Aboud's This Beautiful Fantastic. This film has been an epic journey from its first appearance high on the Brit List. It's a wonderful quintessentially British film full of quirky characters. We were approached with this beautiful script that had an amazing cast attached. Our team gave it a read overnight, evaluated, and made an offer the next day. That's how much we believed in the film.
Simon crafted a heartfelt story that we are excited to release with our partners at Samuel Goldwyn. With a fusion of comedy and drama that balances poignant moments with humor and charm, This Beautiful Fantastic has strong commercial appeal and we see serious potential for a real breakthrough hit.
Telling a modern fairy tale must have interesting challenges. Did the filmmakers have to dial back the fantasy from time to time, or, alternately, have to add more magical elements to keep the feeling alive?
At its heart, this is a story of an unlikely but magical friendship. It is a deceptively layered piece: an adult fairy tale, a romantic story of blossoming love, and a coming-of-age comedy. We saw this as a quality, high-end project with lots of potential upside. We loved the magical elements and felt those qualities made it special. This is a British film, with a British cast. But this is a universal story, a family film, which was lovely to be part of and we are happy to have helped get it made. With a fusion of comedy and drama that will balance poignant moments with humor and charm, the movie has strong commercial appeal.
How do you think the modern audience takes a fairy tale story?
This is British intelligent character driven filmmaking at its best. The depth of emotion and heart of this film is something we cannot wait to share with audiences. The film will certainly connect with on an older demographic that has been a boon to theaters and the cinema industry on the whole. The film will really resonate amongst this target market, which desires quality material.
How did you cast Tom Wilkinson and Jessica Brown Findlay?
The cast is the best part of the film and making this film was a labor of love — a passion project, if you will. Everyone involved with this film was in love with the story, and that always draws a tremendous array of talent.