Arts & Entertainment
Sam Haywood Interview
UCSB Arts & Lectures Presents Sam Haywood and Joshua Bell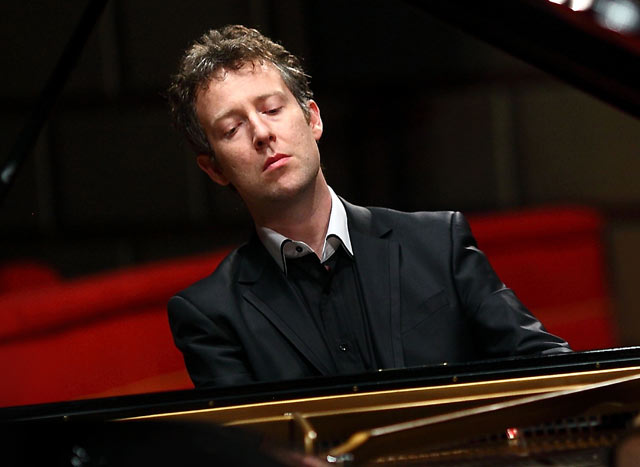 Few human ideals are as pervasive or as poignant as the notion of perfect communication between two equals, and no aesthetic form has done more to realize that ideal than the classical sonata. In other words, if you want to hear what heaven might sound like, you could do worse than attending a great duo recital like the one coming up on Tuesday, January 31, at the Granada Theatre, where violinist Joshua Bell and pianist Sam Haywood will be performing as part of the UCSB Arts & Lectures concert series. The program this time opens with works by Beethoven and Brahms, and then moves on to pieces by Kernis, Ysaye, Rachmaninoff, and Sarasate, all of them things that we know Bell and Haywood play splendidly. The Santa Barbara Independent had a chance to exchange emails with Haywood in advance of the concert.
You have been performing as a duo with Joshua Bell for several years now. How has the musical relationship between you grown over that time?
Perhaps it's not so much that our musical relationship is growing. Rather, we are both growing as individuals, and each time we meet, we each bring something new to our duo. From the start it felt very natural to play with Joshua. We obviously discuss many details of a work in rehearsal, but we basically have a lot in common musically. This means that we are able to let go, be inspired by the moment, and keep our performances fresh.
You also play as a soloist, in larger chamber groups, with singers — how does your approach change from one area to the other?
It doesn't, really. I think it's fundamentally about listening and making judgments about what the music requires at any given moment. In chamber music (including duo playing), a musician might one moment have a solo line, then in the next breath support another instrument, perhaps commenting, challenging — just like a real conversation.
In solo piano repertoire it's obvious that the composer is often thinking in terms of other instruments — a string quartet, perhaps, in the case of the adagio from Beethoven's Sonata Pathetique; a singer, as in many works by Schubert; or an orchestra — as in Brahms' F Minor Sonata, say. You have to make exactly the same decisions about balance and hierarchy.
As a pianist I feel incredibly privileged to be able to embrace such a wealth of great music!
You have created a very clever device for assisting musicians in the memorization of a piece. Could you give a short description of memorystars and tell something of how you came up with the idea?
Thank you! It's not that clever, really — it's quite simple. Memorystars were born of a desire to make memorizing fun and easy, and I've found them a great help. They are designed to stimulate whichever way someone memorizes — whether it be visual, aural, analytical, physical …
There are three transparent sheets of opaque stars which, when placed in front of a score, mask random areas. The first sheet has small bronze stars, only small parts of the music are covered, and it's still pretty easy to play from the music. The second has slightly larger silver stars and the final one large gold stars, which block out most of the page. But even then there are 'handles' for the musician to hold onto. From there, it's a short hop to playing from memory. The method basically exploits the brain's innate ability to fill in gaps.
4•1•1
Joshua Bell and Sam Haywood will perform for UCSB Arts & Lectures at the Granada Theatre (1214 State St.) on Tuesday, January 31, at 7 p.m. For tickets and information, visit artsandlectures.sa.ucsb.edu or call (805) 893-3535.