Film & TV
SBIFF: Producers Panel
All-Oscar-Nominated Group Compares Notes on Hiring and Studios
The topic of mustaches caught on early among participants in the Producers Panel when Julia Yorn (Hell or High Water) mentioned that everyone in the cast assumed they'd be sporting a mustache. It's apparently a common producer problem on certain films, as Todd Black (Fences) said he'd had to deal with a similar assumption on The Magnificent Seven. A producer's real skill became apparent to the Santa Barbara International Film Festival audience during the ensuing discussion: How do you bring the bad news that a hat or a mustache or some other element an actor was using to flesh out a character did not test well or was plainly hideous? Inevitably, the actor "hates you for a day or two," Black commented wryly.
That conversation led the panel, evenly divided between men and women, nine of whom had produced a film nominated for a Best Picture Oscar, to talk about diversity. The 10th, Arianne Sutner, a producer on Kubo and the Two Strings — nominated for a Best Animated Feature Oscar — had also worked on Coraline, for which she could not find a single distributor. "No one wanted content around a girl who wasn't a princess," she said. The discussion about the lack of women in the industry soon turned to the desire for more minorities, as well, both in front of and behind the camera.
Black, a 30-year veteran who is working on his next film, The Equalizer 2, with Denzel Washington, said he was consciously trying to hire women, African Americans, Asians, and more, but was having a hard time finding talent. He thought film schools needed to do more to embrace women and minority members; panel members added that the push had to come from producers who shepherd projects through, studios, agencies, and even early education to foster confident writers and artists. In Australia, said Angie Fielder (Lion), the government has stepped in with the Screen Australia program to help fund women and indigenous storytelling and productions.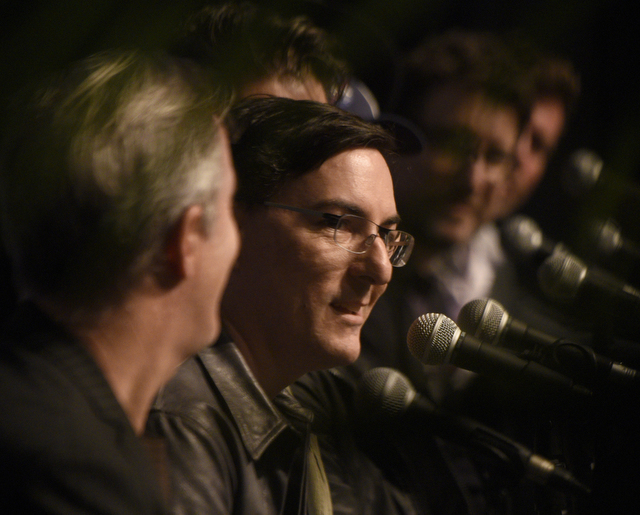 Producers help get films made, a tough job for independents in an industry that likes easily perceived blockbusters — you have to be impervious to rejection, David Permut (Hacksaw Ridge) said. He'd first heard about Hacksaw 16 years ago; Fences took 30 years to reach the screen. Conversely, Ted Melfi — coproducer, cowriter, and director of Hidden Figures (which even moderator Glenn Whipp of the Los Angeles Times malapropped to "Hidden Fences") — said that timing, as in all else, was everything for a film. Figures was put into production so fast, "It was shocking," he said. (The book was purchased by Harper Collins in 2014, it was published in September 2016, the movie rights were purchased betweentimes, and 20th Century Fox wanted a December 2016 release.) A film about three black women mathematicians wasn't an obvious choice for a studio, Melfi added, but the post-production date was moved up six weeks in a "mad rush" to get it finished and out to Oscar voters in December. The film has three Academy nods for a production that cost $25 million, according to BoxOfficeMojo.com, and has so far taken in $112 million. The film's cinematographer, Mandy Walker, is female, said Melfi, and the crew was 35 percent women.
For some producers, the job is liberating in a way, said Adele Romanski (Moonlight): "You control your own destiny as a producer; the craft people, actors, directors, they don't." For others, it creates opportunities; Kimberley Steward (Manchester By the Sea) felt it was "exciting to work with 250 people making something incredible." Aaron Ryder, describing how one studio offered financing if the lead in Arrival were changed to a male, said they put FilmNation together to be able to finance their own movies.
And the producer's job came down to choices, and not only in hiring people who can grow a mustache or not. Jordan Horowitz described how it was director Damien Chazelle's insistance that got his former college roommate the job of composing the music for Whiplash and La La Land; Best Original Score is one of the 14 Oscars the film has been nominated for. And, it's not easy, as Sutner (Kubo) put it, describing the need to hold to a single vision over a five-year process working with myriad artists: "Don't say no. Just deliver choices, horrible, horrible choices."