Briefs
Venoco's Expansion Plans Dead in the Water?
Lieutenant Governor Gavin Newsom Appears to Have Sunk the Company's Proposal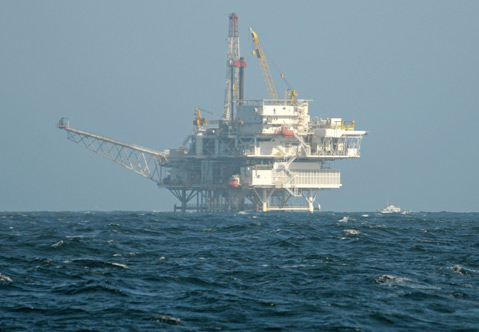 At the tail end of this week's California State Lands Commission meeting, Lieutenant Governor Gavin Newsom appeared to effectively deep-six Venoco oil company's proposed lease expansion in the Ellwood oil fields off the coast of Goleta. Responding to members of the public who spoke against Venoco's proposal, Newsom — who serves as one of the three voting members of State Lands Commission — stated, "That project's dead."
Making the statement unusual, Venoco's proposal was not on the agenda, was not up for a vote, and, in fact, remains mired in environmental review. Even so, Newsom is the second State Lands commissioner in the last week to come out against the Venoco proposal. Last week, Betty Yee — California's Comptroller — did so as well. With two of the three votes stacked against the oil company, it would seem, Venoco's proposal is dead.
Clearly driving the commissioners to come out so soon against an oil development that's not even before them is the White House of Donald Trump. In December the commission unanimously approved a resolution against any further oil development off the coast of California. While Venoco is technically seeking to amend an existing lease — rather than proposing a new development — the Carpinteria-born company has found itself caught in the crossfire of the political showdown now taking place between the Trump administration and the State of California.
Mike Wracher, the company's chief of operations alluded to this, stating, "We're confident that when folks see past the heated politics of the moment and look at the details and promise of this project, they will recognize it not only provides important economic and energy benefits but also helps meet our environmental goals." If Newsom — reportedly sizing up a run for the governor's mansion — and Yee don't change their minds, Venoco has no avenue for appeal.