Visual Arts
Rimini Protokoll's 'Home Visit USA'
Rimini Protokoll's 'Home Visit USA'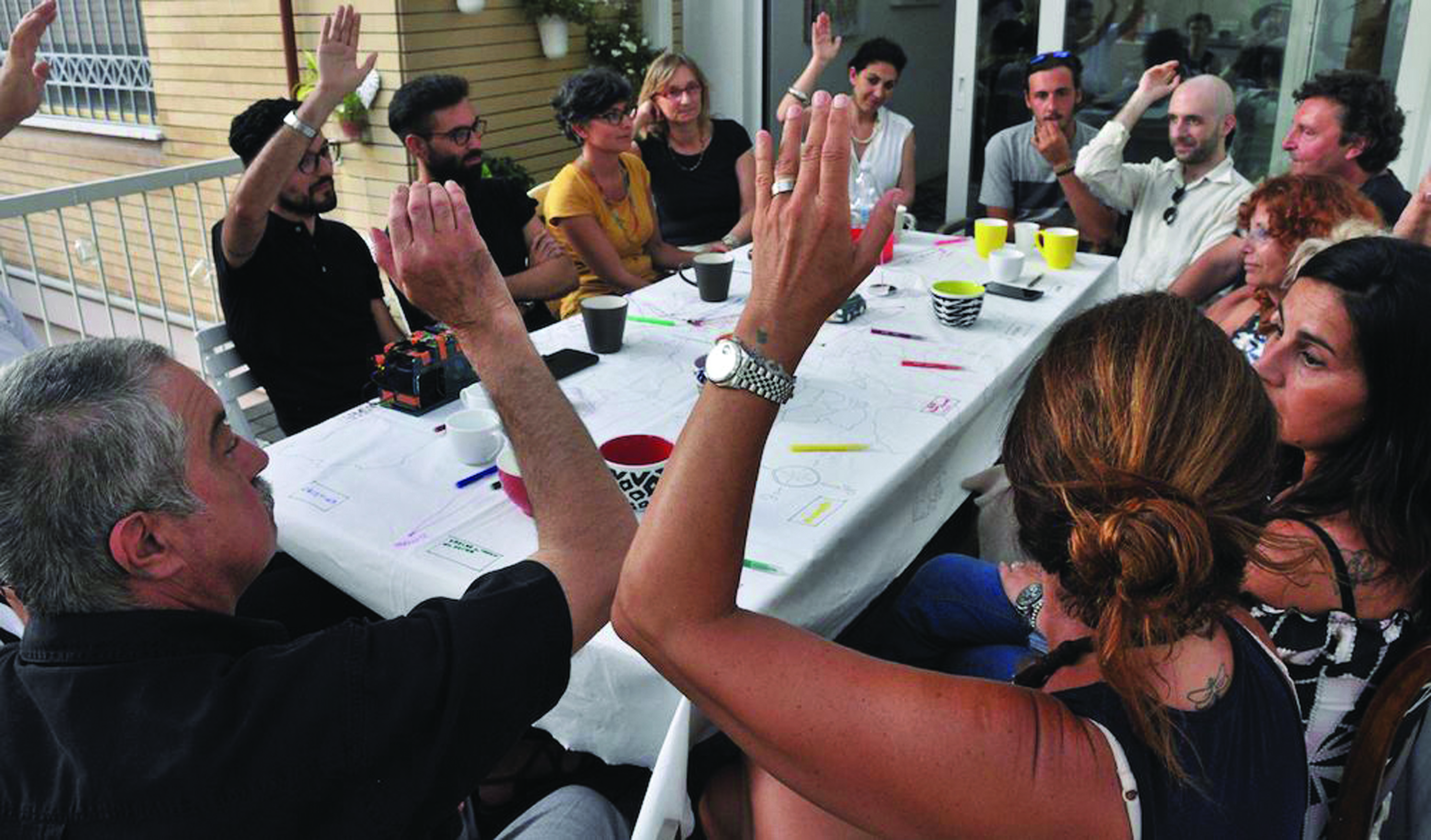 All I really knew in advance about Rimini Protokoll's Home Visit USA was that it required a certain amount of glassware and an oven. Oh, and that it would be taking place in my dining room.
As part of the latest exhibition at the Museum of Contemporary Art Santa Barbara, this Berlin-based collective is staging an elaborate house party/table game at selected private homes in Santa Barbara county through April 27. There are exactly 15 slots available for each of these performances, and you must buy tickets through the Museum of Contemporary Art Santa Barbara (MCASB) website. Remaining dates include March 9, March 16, April 13, April 20, and April 27. The whole thing takes approximately two hours, and you won't necessarily know the other people who will be joining you at the big table where all the action takes place.
In the interest of preserving the mystery of the process, which I now understand is an integral part of its intended effect, I will try to give an idea of what it was like to have 14 people plus a crew of six stage a performance-art-style home invasion at my place. The first thing to know is that, between the stellar crew from MCASB, who set up and break down the relatively simple apparatus for the event, and the presence of Daniel Wetzel, one of the principals and founders of the Rimini Protokoll collective, I felt that I was in good hands throughout. Although there are plenty of surprises along the way, the idea is not to turn someone's home into a kind of artsy haunted house. The game play takes place around a big dining table, and it involves a cool little gizmo that spits out receipt-sized strips of paper bearing various questions and instructions for the group. They range from simple getting-to-know-you stuff, such as "How long have you lived here and why in this area?" to others that verge on truth or dare territory, like "Who has gotten into a physical conflict or fight with someone? Please show your fist!"
Gradually, over the course of passing the gizmo around and responding to the questions and instructions, one begins to develop a sense not only of who the other folks at the table are, but also of how they interact with people, what their style of participation is, and, eventually, how badly they want to win at this sometimes unexpectedly competitive event.
Rimini Protokoll specializes in creating experiences that awaken people to the immediacy of their place and time in history, and from that point of view, Home Visit USA is an unqualified success. Although they were composed months before, questions such as "Who has ever lied about their national identity?" and "Who feels more a citizen of your state than your country?" felt as if they might have been directly inspired by the November presidential election results. As time wore on and the intricacies of the game's final levels were revealed, it became impossible to avoid certain reflections on the inevitably limited nature of one's historical perspective. As in international politics, alliances formed and were broken, and conflicts erupted only to be resolved through discussion and empathy.
As the host for this particular version of Home Visit USA and as a fan of both art and theater, I can say that this was truly one of the most carefully crafted yet open-ended theatrical art experiences I have encountered. Without giving too much away, I hope I have whetted your appetite for a piece of Rimini Protokoll's delicious, home-cooked production.
For more information and to buy tickets, visit mcasantabarbara.org.