Voices
Trump Attacks Transgender Students
Rescinds Safety Protections; Pride Fights Back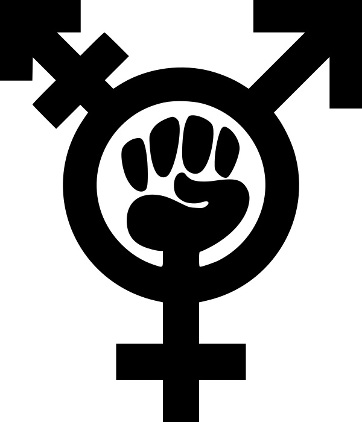 On Wednesday, February 22, President Donald Trump rescinded established federal protections for transgender students — including protections for bathroom safety and more.
With 50 percent of transgender youth attempting suicide before the age of 20 — and 29 percent of lesbian, gay, and bisexual youth (some of whom are also transgender) reporting suicide attempts in 2016 — these measures have a serious impact on our most at-risk populations.
In May 2016, the Departments of Justice and Education under President Barack Obama issued a letter to every public school district in the country, instructing them to allow transgender students to use the school bathrooms that match their gender identities. The letter cited Title IX, clarifying that schools should not require a medical diagnosis nor should they demand documentation reflecting the student's gender identity before taking steps to protect transgender students. The message was clear: Discriminate against transgender students, and risk losing federal education funding, as well as lawsuits from the Justice Department.
With a similar message of welcome, Just Communities, Pacific Pride Foundation, and Santa Barbara Transgender Advocacy Network joined together last Thursday, February 23, to provide a Safe Schools LGBTQ+ training to Santa Barbara Unified School District administrators, teachers, and staff. This training centered on the rights of transgender students and encouraged faculty and staff to brainstorm direct actions for next steps on their campuses. Such actions include: obtaining multi-stall, all-gender restroom access on all high school campuses, revising school spirit traditions that play on transphobic and homophobic themes, and ensuring LGBTQ+ inclusion in all curricula.
For Patrick Lyra Kearns, transgender head of the LGBTQ+ Program at Pacific Pride Foundation, these federal actions hit home: "I'm deeply upset to hear that our federal government has invited attack on transgender youth. Federal protections only increase the dignity of transgender students and assert the obvious: schools are institutions of learning. They are not instruments of personal attack geared to increase rates of youth suicide and transphobic bullying. The truth is that simple. Either you advocate for learning or you advocate for harm."
The Trump administration's rollback of federal protections underscores the need for legally binding federal protections for all LGBTQ+ students. In localities influenced by harmful transphobic norms, transgender students are likely to suffer — with a federal stamp of approval.
In the State of California, where state laws remain protective, the undersigned organizations commit to fully expanding our state's in-school welcome of transgender students. We know that 82 percent of transgender youth report feeling unsafe at school — with 44 percent reporting anti-transgender physical assault in their classrooms, locker rooms, hallways, and bathrooms. We still too often receive calls from lesbian, gay, bisexual, transgender, and queer+ students and their families — citing institutional and interpersonal discrimination at school.
As all good people work with increased fervor across the nation to ensure safe learning environments for all, we the undersigned further assert that any individual concerned with providing high quality education to youth must provide a full and robust welcome to students of all genders — to all transgender students. This includes access to first-level needs like restroom use; loyal usage of the correct student name and gender pronoun(s); consultation with outside advocates when educators identify a need for training and learning.
The decision to rescind protections for transgender students is a decision to invite harm, anti-transgender and anti-LGBTQ+ bullying, negative learning outcomes, and increased marginalization. We the undersigned commit to making our localities and state as robustly welcoming of transgender students as is humanly possible. We will not stop in our welcoming work, no matter the comment of any branch of the federal government, and invite all good people to join us.
In solidarity, Pacific Pride Foundation, PFLAG Santa Barbara, GRACE: Gay Rights Advocates for Change and Equality, Santa Barbara Transgender Advocacy Network, Just Communities, Planned Parenthood California Central Coast, The Fund for Santa Barbara, Worldwide Network for Gender Empowerment, COMPASS Ventura County, and Rainbow Umbrella: Ventura County's LGBTQ Youth Services Provider