Arts & Entertainment
DogStar Theater Stages 'Last Train to Nibroc'
New Company Present First Play in Acclaimed Trilogy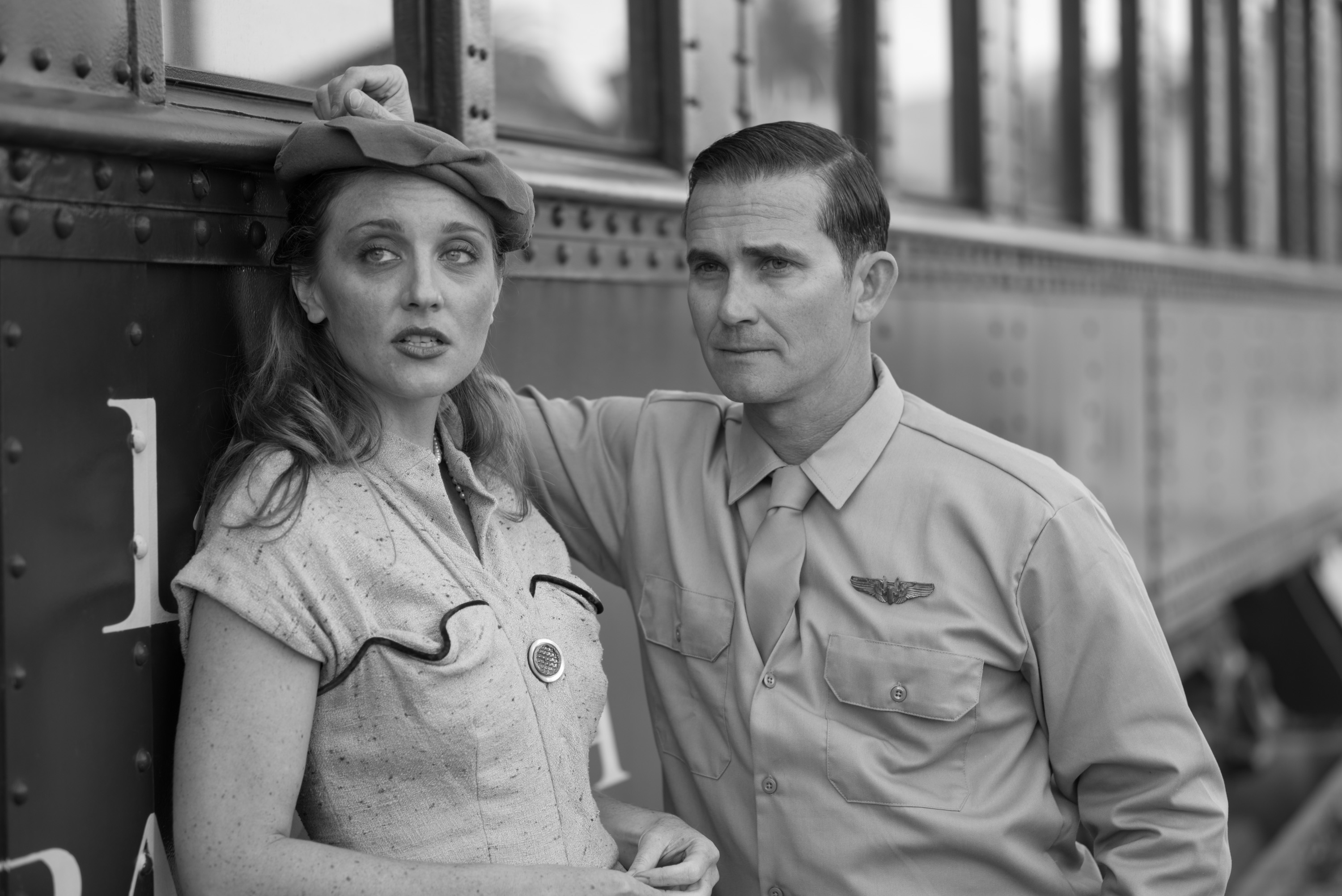 In Last Train to Nibroc, a young couple meet by chance on a crowded train eastbound from Los Angeles. May is returning from a visit to her WWII-bound fiancé, and Raleigh, a soldier who didn't pass medical muster, is seeing the country by rail before going home. Friendly conversation reveals that the couple share both a birthplace (rural Kentucky) and a sense of discontent — May's relationship is rocky, and Raleigh is demoralized by his dismissal from patriotic duty. Written by Arlene Hutton, Nibroc is a simple, appealing love story that illustrates the potential to overcome uncertainty and disappointment and replace it with hope and an eye for future possibilities, even against a social and political landscape fraught with tension.
Directed by Nita Davanzo, Nibroc will be the first production by DogStar Theater Company, founded by Justin and Nita Davanzo. This two-character play features Ming Lauren Holden and Justin Davanzo. Like many people spurred to action in the recent political drama, the Davanzos, who both have a long history with performing, directing, and producing, decided to create theater in Santa Barbara to connect with the community and share Nibroc's optimistic message of prejudice overpowered by empathy. Said Nita, "There is nothing like live theater to spark conversation within a community and get people collaboratively working together on a shared goal."
The Davanzos describe their upcoming show as specific and minimalistic, with implied design that allows audiences to envision the details of small-town Appalachia and the famous Nibroc Festival. While a story of a couple's courtship can seem myopic, the implications of May (Ming Lauren Holden) and Raleigh's (Justin Davanzo) emergent passion highlights the ability to find personal happiness despite chaos and disaster on a macrocosmic level. May and Raleigh must also come to terms with their own clashing viewpoints and divergent lifestyles. "I chose this story for its focus on relationship and its relevant themes of prejudice and change during a time of political strife," said Nita. "We see [May and Raleigh's] rigid visions for themselves and perspectives of the world shift and shatter as the story moves forward. This is the main theme — the ability to change one's perspective and grow through hardship."
Last Train to Nibroc runs Thursday, April 13, 7:30 p.m., and Saturday, April 15, 3 and 7:30 p.m., at Center Stage Theater (751 Paseo Nuevo). For tickets, call (805) 963-0408 or visit centerstagetheater.org. Learn more at dogstartheater.org.