Theater
Theatre Group at SBCC Presents 'Rabbit Hole'
Moving Production Features Excellent Performances by Strong Cast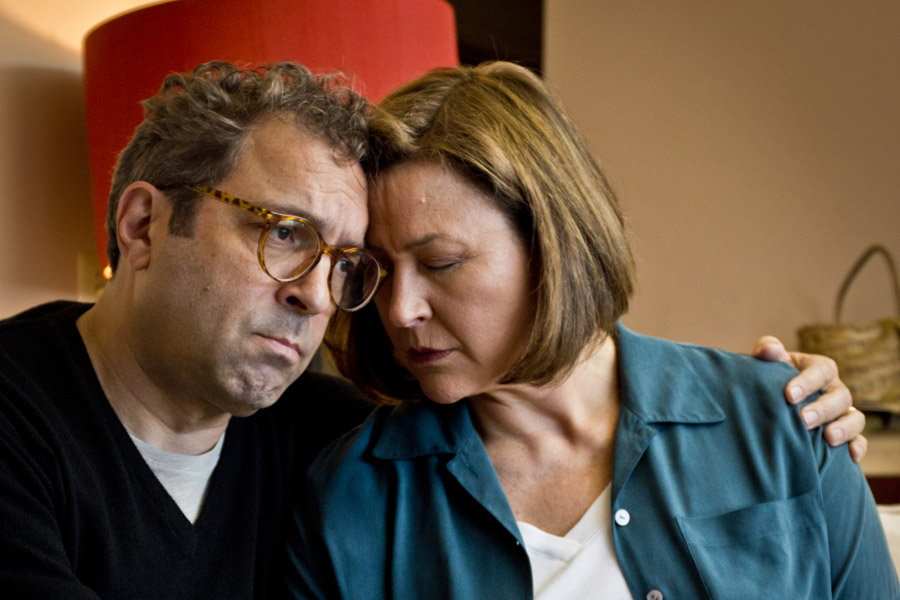 Presented by the Theatre Group at SBCC. At Jurkowitz Theatre, Fri., Apr. 14. Shows through April 29.
Rabbit Hole, David Lindsay-Abaire's Pulitzer Prize–winning play about the painstaking process of emotional rebuilding after the death of a child, offers audiences a satisfying balance of pathos and prospect. SBCC's production, directed by Katie Laris, shows grieving parents Howie (Paul Canter) and Becca (Leslie Gangle Howe) struggling to support each other through the suffocating loss of their only child, 4-year-old Danny. Howie finds relief in the company of other heartbroken parents and spends his time in therapy groups. Becca's grief manifests as overprotectiveness of other people's children and an accompanying disdain for other parents — including resentment toward both her mother (Elaine Arnett), for comparing Danny's death to that of her suicidal adult son, and Izzy (Shannon Saleh), Becca's free-spirited, pregnant sister.
The darkest points in Rabbit Hole are countered with equally bright moments of tenderness and acceptance as Becca and Howie remember how to live life beyond the fog of mourning. The production features excellent performances by a strong cast, including Ryan Ostendorf, who presented a well-defined portrayal of the anxious, contrite teenager responsible for Danny's death (in only three brief scenes). Set in Howie and Becca's home, Rabbit Hole shows the most intimate and raw moments of the couple's experience as they find footing between memory and moving forward.
The show, which concludes the Theatre Group at SBCC's season, runs in the Jurkowitz Theatre through April 29.